The more time we spend in Charleston, South Carolina, the more we seem to see and learn. For example, during a carriage ride, we learned that there are over a hundred church's in Charleston, that three of the signers of the Declaration of Independence were from and are buried here, Charleston was the first state to secede form the Union before the Civil War and that the first shots of said war came within Charleston's Harbor.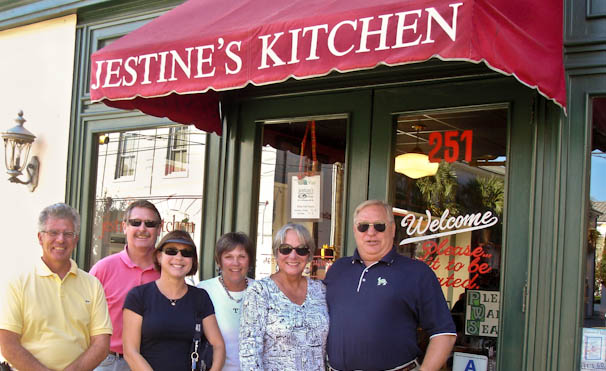 No trip to Charleston would be complete without a trip to Jestine's for a good home cooked meal. Louis, Diane, Bob, Charlotte and Lisa and I met for a wonderful "meat and two" lunch big enough to last the day. Meat and two is mostly a southern dining experience where you have a meat and two sides of vegetables. The funny thing is they sometimes call cake a vegetable.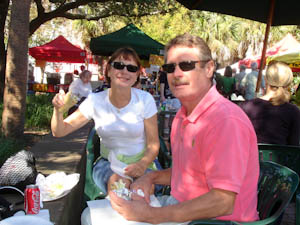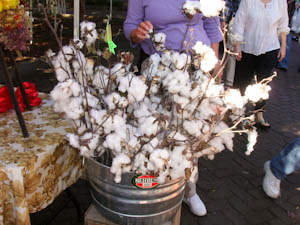 Lunch at the Farmer's Market and our first close up look at a pail full of cotton branches.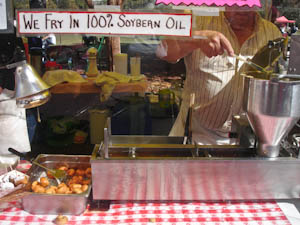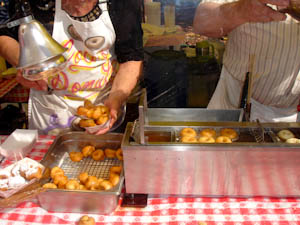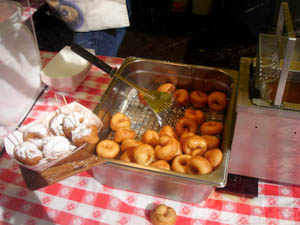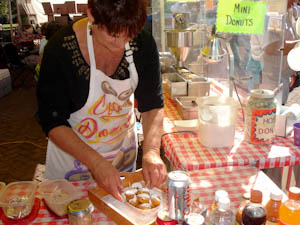 As we and Bella Luna, pulled into the marina friends Bob and Charlotte from Foreign Exchange followed not far behind us. A few minutes after we were all tied up, the six of us walked to the Saturday Farmers Market in Marion Square, just a few long blocks from the marina. It felt nice to be walking around Charleston on a warm fall day.
Lisa and I took off for a walk through the historic residential district (to work off the large lunch) and stumbled across a Sunday afternoon Veterans Day parade, like none we'd ever seen. Floats, bands, flags, military vehicles, Navy, Marines, Army and Air Force personnel, more bands, ROTC and veterans from all recent wars. It was heart warming to witness the pride the south bestows on our military and we were happy to have a chance today to say thanks to the real heros of our country.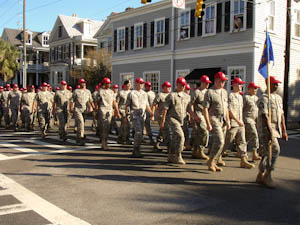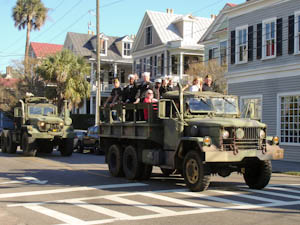 Lisa made arrangements to met with her long time friend Pam. They caught up on both of their travel adventures over a nice long lunch at Cru Cafe.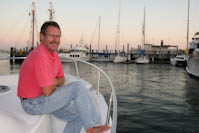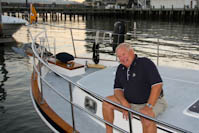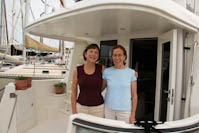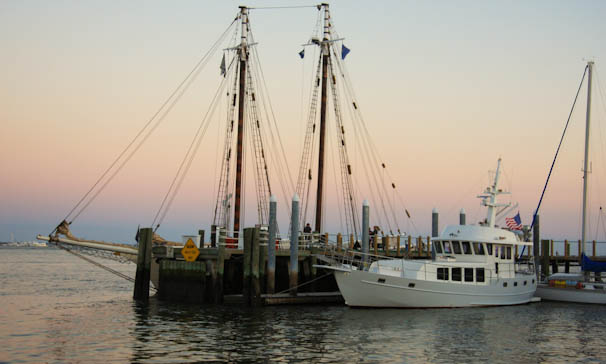 Wednesday morning was our scheduled departure time however since Hurricane Ida began dumping heavy rain and high winds on us last night and this morning, we decided it was best to sit tight for another day or so in Charleston, we could not think of a better place to wait out the inclement weather.