Last Night of the Rendezvous
It was the last night of a fun filled four days. We met old friends and made some new ones. We laughed, we played and we even learned a few things.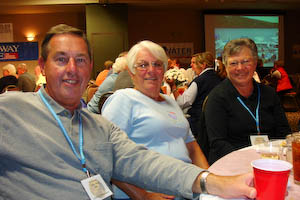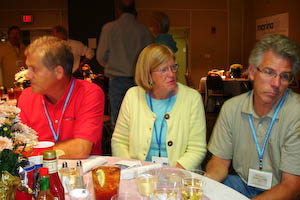 One of the things we the women learned was what a "Full Bouquet" means. (It is this hand waving thing you do when the captain has an "attitude problem"). We got our table to demonstrate our new skill. We were all very impressed when Fred Myers received the Skipper Bob Award. A recognition of all Fred has done to help boaters on the rivers during his long career.