Lake Ontario to Picton, Ontario, Canada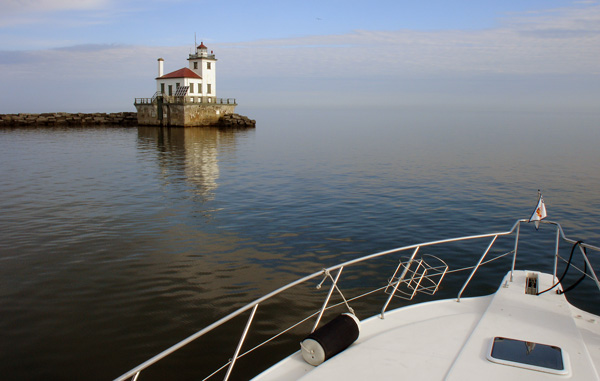 We left Oswego with a flotilla of vessels at 7 a.m. Wednesday early morning and to our delight we had no wind and glass like water conditions for our 65-mile trek (40 of it across the open waters of Lake Ontario. It was a wonderful crossing and we are so happy to be back in water that is clear and clean.
We spent our first dockage in Picton, Canada. Picton is a small town with a tiny marina at an end of a long cove which is well protected and therefore we had a peaceful night's rest. After dinner we played games on Rick and Mary's boat, Kismet, we all made the crossing together today. Rick and Mary are from Arcadis, Michigan. We will be traveling on the Trent Severn Waterway together.