Labor Day Weekend with Bella Luna
Lisa and I are crazy about being on our Kismet traveling, anchoring or sitting at the dock. Some might say we're a little over the top! We never are at a loss for things to do, places to go or projects to work on, but every once in a while it's nice to get off the water and onto land. So when we were extended an invitation from our boating friends Louis and Diane to join them at their beach house in Atlantic Beach, North Carolina over the Labor Day weekend we jumped at the chance to visit them.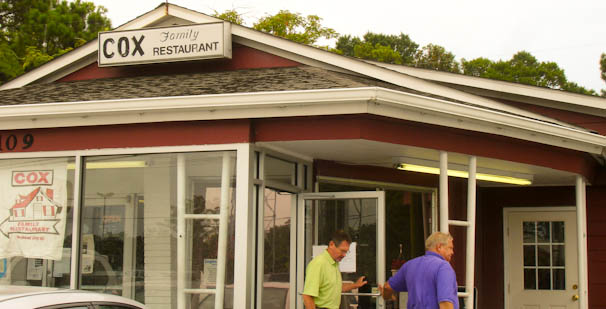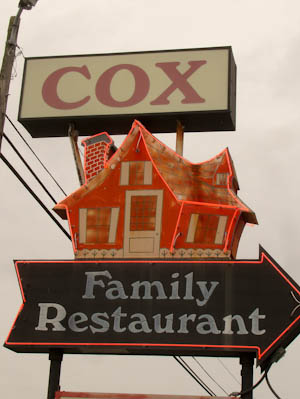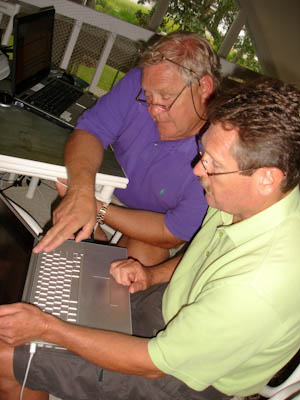 Louis and Jim spent time on a rainy day to research boat supplies, weather and trip info while the girls watched movies. We will be hooking up early November to head south to explore the St. John's River together. We are all excited and anxious to travel together.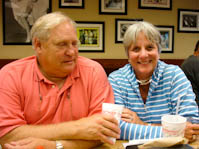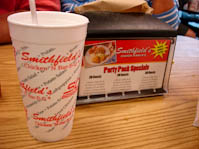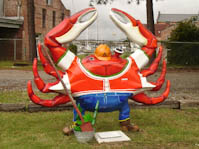 We thought that this restaurant, Smithfield's Chicken 'N Bar-B-Q, was unique. This is a local restaurant and as the readily available sink suggests, you may get your hands a little dirty eating this delicious southern home-style cooking.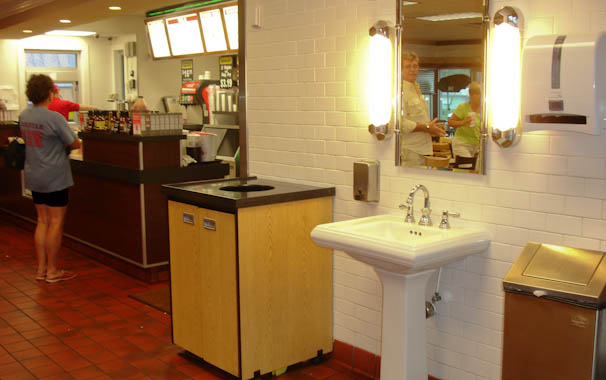 For three days we laughed, told stories about boating, went to the local marinas and boat stores, sampled the local restaurants, Cox's Family Restaurant, Smithfields and Picatta and were their guests at their Coral Beach Club for a wonderful dinner dance (see post below this one). We sure had a great time even though Louis, Diane and Lisa all beat me at Greed. I call this Louis' revenge, because he lost the last time we played the game on our boat during their last visit.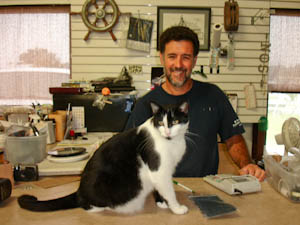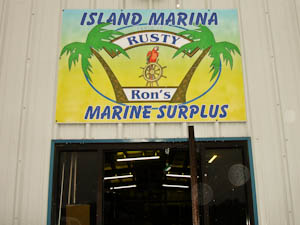 Louis took us to the Island Marina Marine Surplus store to meet Ron, the owner, and the guys had so much fun looking for parts and spares for their boats while the women patiently waited. It's amazing what you might find in this surplus store if you just dig deep enough.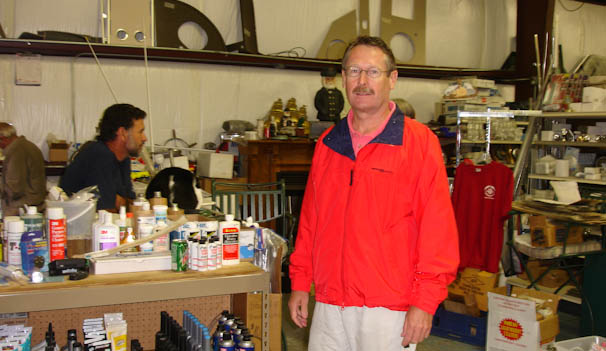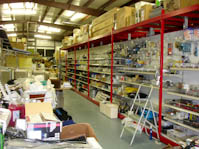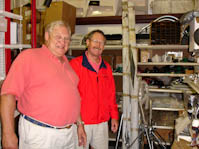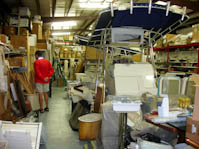 Besides the camaraderie and Louis and Diane's overwhelming hospitality one of the other highlights of the trip was sleeping in a king size bed… there was so much room it felt like we were sleeping in two different beds. Lisa even asked me in the morning if I was mad at her because we aren't used to sleeping so far away from each other.
Three days went way too fast, I guess it always does when you're having a good time.