Joe Wheeler State Park Marina and AGLCA Rendezvous

Joe Wheeler has been a great stop for a number of reasons, one being that we've been able to tie up to a dock off the beautiful Tennessee River to enjoy some amazing scenery, morning fog and sunsets. The other reasons being opportunity to participate in the America's Great Loop Cruising Association's (AGLCA-It's not really a cult, it's just a great boating club) Fall Rendezvous where we are able to renew some old acquaintances and also make some new ones with some of the current Loopers.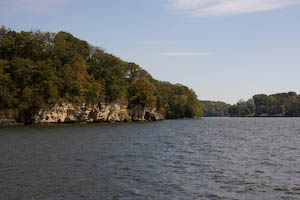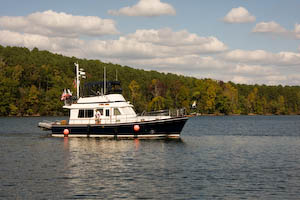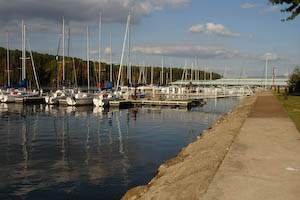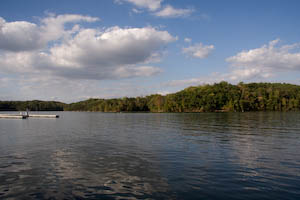 Joe Wheeler is a vast complex that sits off the Tennessee River. Besides the marina there is a lodge with hotel rooms, a restaurant, pool ( which we used several times before the weather got cooler), lakeside cottages, a golf course and nature trail. We've been on a few walks on these trails and each time we see several deer which are used to people and don't run away. We have also seen a lot of cotton plants along the road side.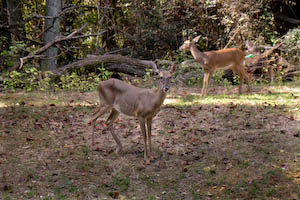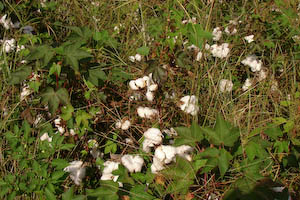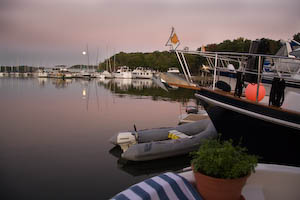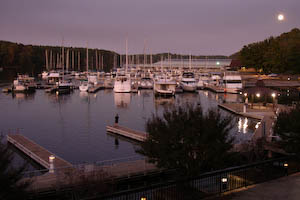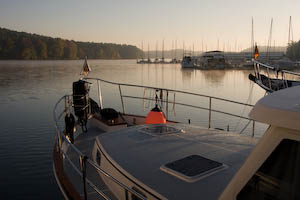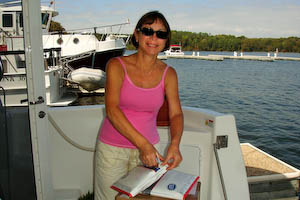 We had the pleasure of arriving five days prior to our club's events and were able to greet the new arrivals as they trickled in. there are about fifty-five boats here (about 110 people) plus about twenty-five other couples attending, who have arrived by car for a total of about 160 attendees who all share a similar interest in boating and the Loop adventure. Some are current Loopers, while others are past Loopers with the balance being those planning on doing the Loop in the future. It is a great group of people, from all across the country and Canada, from all walks of life. Making new friends and enjoying life on the water.
In the last few days we have enjoyed receptions, meals, speakers, kayak and dinghy races, boat tours and nature walks. when we leave here we will be traveling with many of the people we have recently met as we all head south eventually.