Chilly in St. Augustine, Florida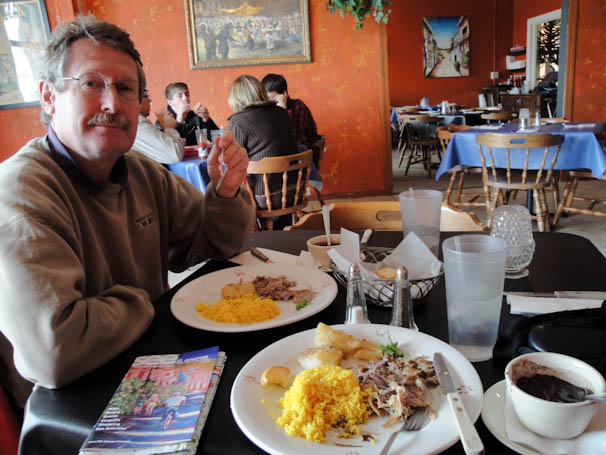 Cold and a little dreary this time in St. Augustine. We did a quick walk around the downtown district and decided it was just not that enjoyable in the cold so we headed over to one of our favorite Cuban restaurants, Habana Village to put some warm food in our tummies. This is the only restaurant we have ever found that serves fried yucca which is similar to a fried potato but a little heavier. We found this little gem our first time through St. Augustine by boat in 2006.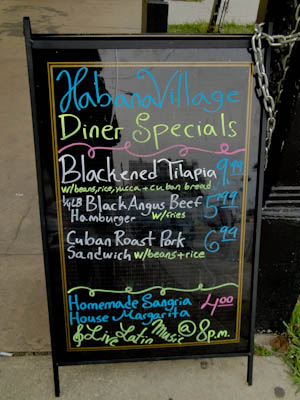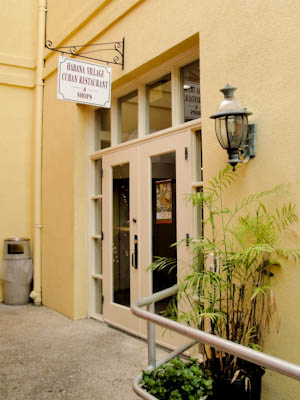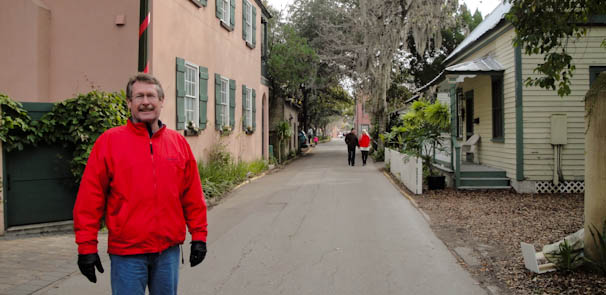 Jim looks cold but, as always, still smiling.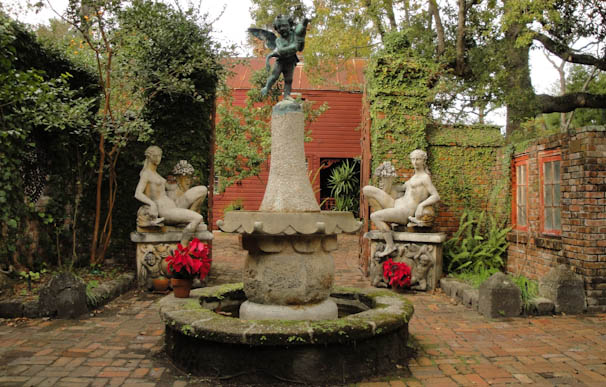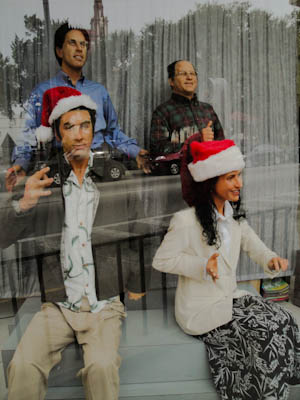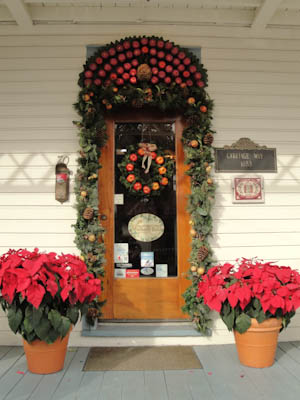 Yes, you are absolutely right it is the crew of Seinfeld who are stuck in this store front window in downtown St. Augustine.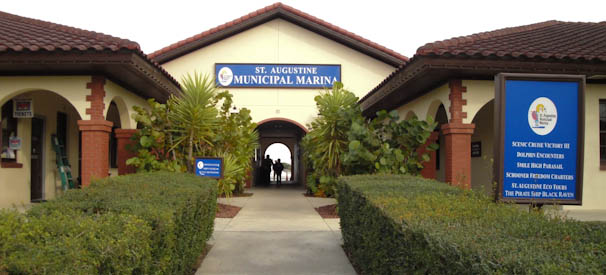 When we got back from lunch and our short walk we ran into friends Ed and Linda, Shore Thing, they had docked, in our absense, right across from us in the marina.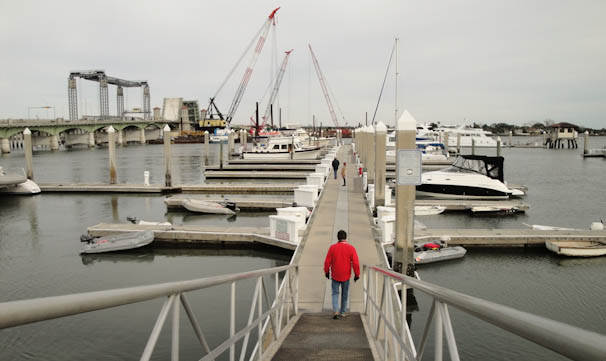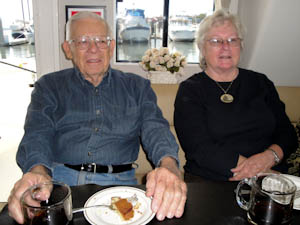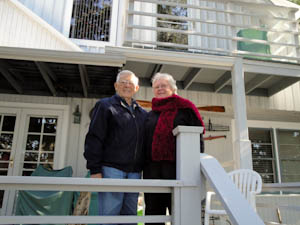 We met Jack Carpenter in Palatka, Florida while we were just going south on the St. Johns River. We really enjoyed talking with him that day and when he suggested we try to hook up again when we went through St. Augustine (his hometown) we immediately put it on our calendar. So on Monday morning Jack and his wife Chris came down to the boat for some cinnamon coffee cake and coffee. After a nice chat on Kismet they talked us into going for a drive around Crescent Beach where they took us all the way to their beautiful home on the ICW.

Here is our parting shot of St. Augustine. Below is a photo of the famous Bridge of Lions, currently undergoing major renovations. It is hard to comprehend that they have actually built a temporary bridge to divert traffic while they make the improvements on the old bridge.