It's All About the People
We came to Seattle to watch our future boat be built and little did we know when this plan was formed that the most important experience we will take away from our time in Seattle will unquestionably be all the new friendships we made and a couple of old ones that were renewed.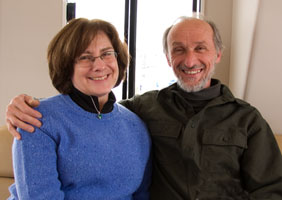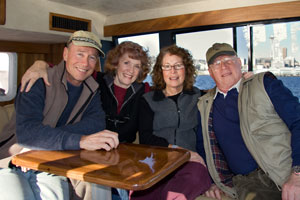 When I (Lisa) moved away from Seattle some thirty years ago I left four very good friends, Patti and Eric of Seattle and Judy and David from Lopez Island. I had only visited Seattle one other time in those thirty years and now, as well as then, it seems like we just picked up where we left off. I had moved away at a time before we all started having kids and now all of them are grown up and living on their own. I do feel sad to have missed sharing our families together but I also feel extremely fortunate to be able to rediscover and reconnect to some very special people.
Along with rekindling old friendships our friends Patti and Eric introduced us to some boater friends of theirs and as we have always said… "We have never met a boater we didn't like" and this was the case here as well, Margie and Walt are delightful people who have made our visit even more memorable.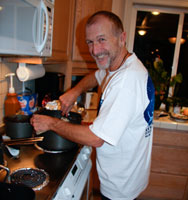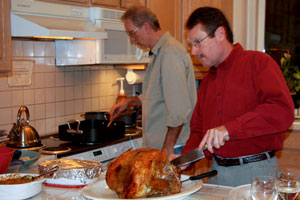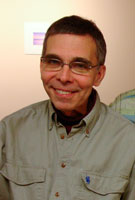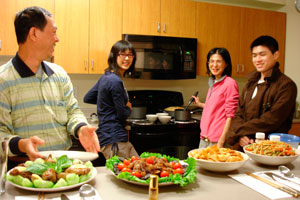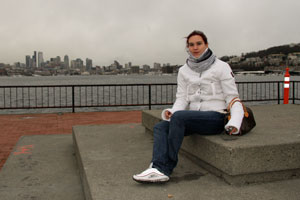 We spent three months at the Capitol Hill Guest House just a few miles from downtown Seattle. Michael, the Innkeeper, not only kept the house spotless but also made it a home away from home for us during our stay. He cooked up many hearty holiday meals and a great pot of chili for Super Bowl Sunday. Shannon, the owner, has organized the comings and goings of many travelers in a very efficient manner and made sure everyone was happy and coexisting peacefully. We also enjoyed her dog, Penny when they came to visit. While at the B&B we met interesting people from all over the world, including Marcus, from Germany, Joanna and Kelly to name a few. We made "fast friends" with a family from Taiwan and we just know that we will keep in touch with them forever. A young woman named Barbara, from Italy shared the Christmas holiday with us and although we did not know one another's language we managed to communicate enough to enjoy each other's company while sightseeing or playing games. We met Jacques soon after we moved in and loved his adventurous spirit. When we arrived at the Guest House, the first person we came to know was Tom. It was a big surprise to us to find out that he grew up in Traverse City, our hometown. We enjoyed Tom's company while there and spent a lot of time together cooking dinners and watching movies.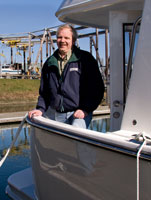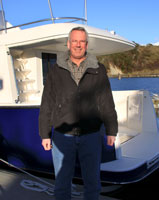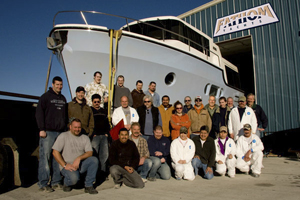 As you know by now we came here to oversee the construction of our new boat and along with the many trips up to Sedro Woolly to visit the Fathom plant we got to know Rick, Tracy, John and some of the crew who worked on the boat. We always felt welcome during our weekly visits. We can't say enough about the professionalism of this team of boat builders. They certainly know their stuff and are so knowledgeable about all the different aspects of building a boat and boating in general. Even after we cruised away from Anacortes they continued to help us with shuttling cars and patiently answering the many questions, we had about cruising this area. It has been a pleasure to get to know these very talented people.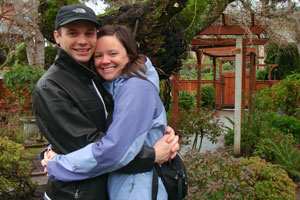 Last, but never least, we are very thankful to our family and friends from home that check up on us periodically with calls or email to see how we are doing or to ask how the boat is coming along. We feel fortunate that when we are traveling or away from home for long periods that we are not forgotten and that is truly a great feeling.