Hudson River to Haverstraw, New York
We left the New York City area on our journey 150 miles up the Hudson River, considered by many as the America's Rhine. Once out of the city the landscape changed dramatically into beautiful wooded hillsides and rocky cliffs with only small towns or villages on the water occasionally. The Hudson River keeps getting more beautifulthe further north one travels.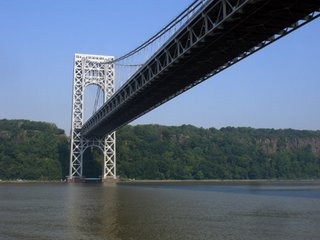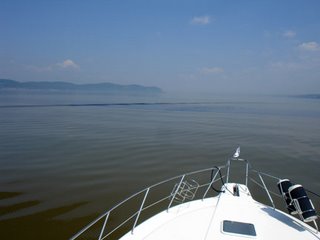 We made our way about 40 miles to an anchorage in Haverstraw Bay – one of only a handful of safe places to anchor on the Hudson. The river has a tidal reach all the way to the Erie Canal. It is up to 168 feet deep in places withy a rocky bottom. The anchorage was very peaceful for us after five days of big city life.