Charming Hope Town on Elbow Cay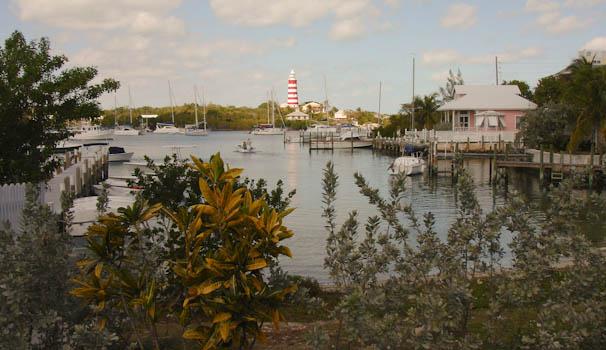 Hope Town, the city hub on Elbow Cay, is a very picturesque, small, harbor town, the only way in or out of this island is by boat. The streets are narrow, not much larger than a sidewalk, the houses a very colorful with pastels and bright summer colors.
The  focal point of Hope Town's harbor is the red and white striped Elbow Reef Lighthouse. England decided in 1863 to build a lighthouse at Hope Town to warn ships away from the extensive Elbow Reef. It was built to send sailors away from Hope Town, not to guide them in. 
More on Bahamian lighthouses – Click Here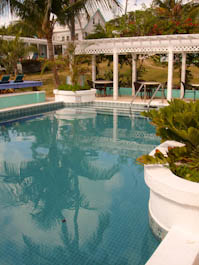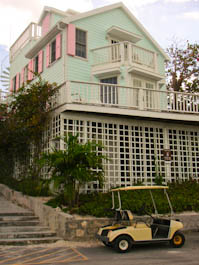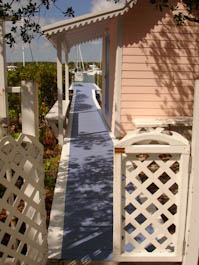 The main source of transportation is bike or electric/gas gulf carts and the bank is only open from 10-2 on Tuesdays, even less day open than on Green Turtle Cay.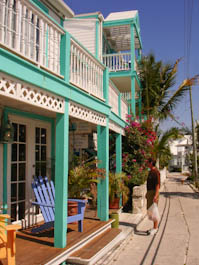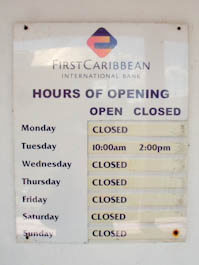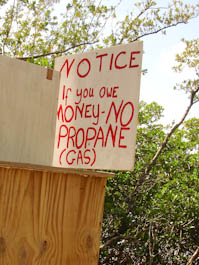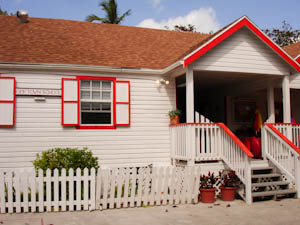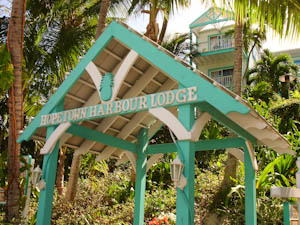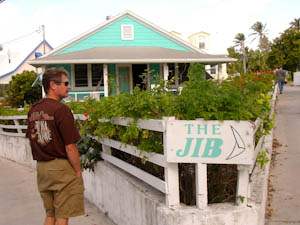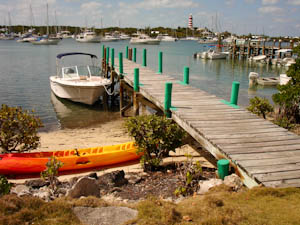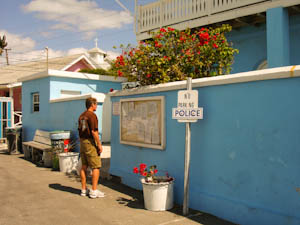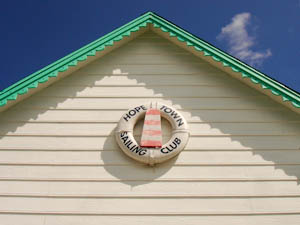 It's an extremely laid-back lifestyle here in the Abaco Islands, one we enjoy immensely. Cell phones don't work here and internet is a little sketchy. If you want to call the states you need to buy a local phone card and use a pay phone….when was the last time you did that? Another thing we like about the Abacos is that places are closed on Sundays, making for more family time.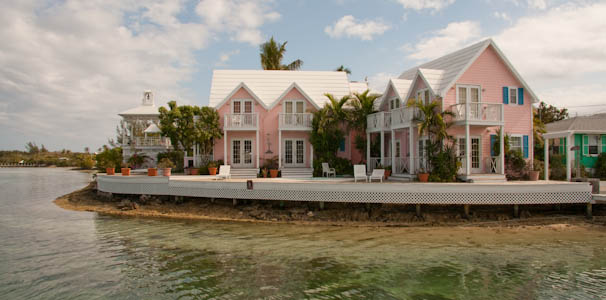 Below is a photo of the local clinic. We have never seen it open. It is located right in the center of town next to the Post Office and the Police Station.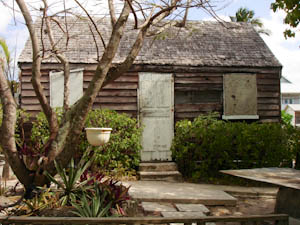 If you look closely you can see the lizard, Mr Curly Tail, (up on the roof) who lives in this cute little lizard house.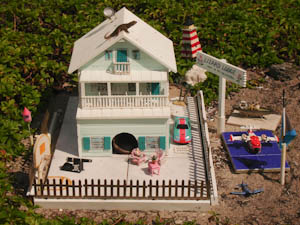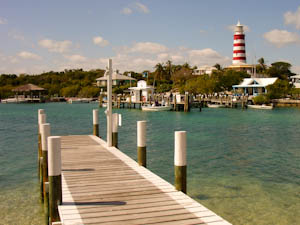 We are looking forward to catching some fresh fish with all the gear we recently invested in. Lisa's hoping I'll be successful on my first fishing adventure. Stay tuned for more on Jim's fishing adventures.