Hope Town Fundraiser for the Island's Fire Department
Hope Town came alive today while raising money for the island's fire department. They gave this demonstration of putting fire out on the water and we had hot dogs and viewed the silent auction goodies.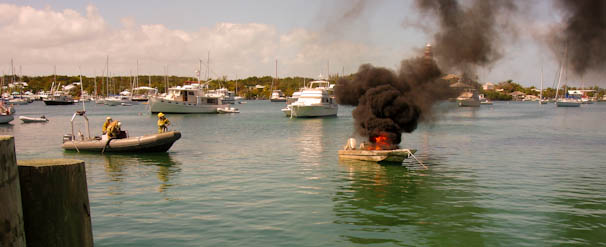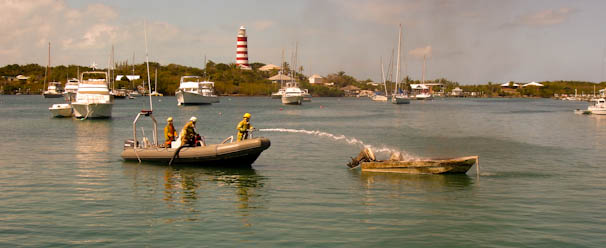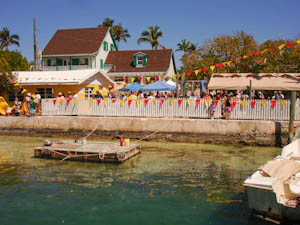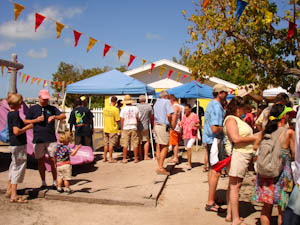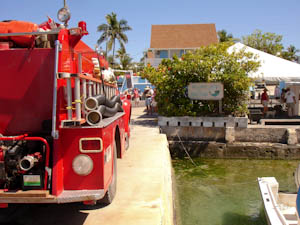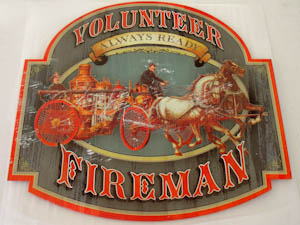 After almost four months we finally met up with friends Andy and Mary on Good News and other Loopers we have more recently met, Brad and Patti on Salvage Crew and Joe and Judy Lynch on Night Star. They had all rented a run-a-bout to come over from their marina in Marsh Harbor for the festivities in Hope Town.