Hontoon Island State Park
Because we were only traveling eight miles today we had a leisurely morning at anchor enjoying the beauty of nature before heading to Hontoon Island State Park. In the course of these eight miles we saw three bald eagles, five or six mannatee, several alligators and a big stork.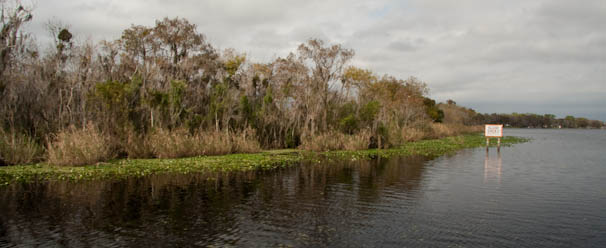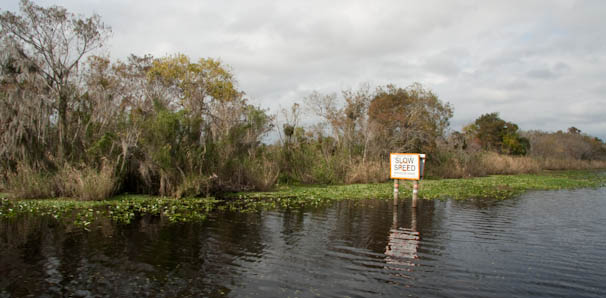 The only way onto Hontoon Island is by private boat or a pontoon ferry that runs from across the river. This is a State Park that has slips for dockage with a charge of only $20 ($5 more for electricity). While docked at Hontoon we had mannatee swimming by the back of our boat most of the day making it easy for us to watch these graceful creatures maneuver thru the water. One of reasons we stopped here was to walk the three-mile trail on the Island and although they have alligators and bears the only wildlife we saw in our hike were three armadillas. Very funny looking creatures! Lisa was glad not to see snakes or gators this time out.