Holland to Anchor for the Night
We left Ludington this morning after closely watching the weather. It was nasty yesterday and we did not want to get caught in any bigger waves than we had already experienced so far on this trip. It was a good call and it was a little better than our first few days but not calm by any means.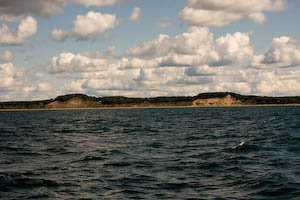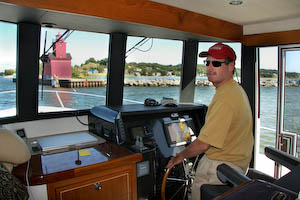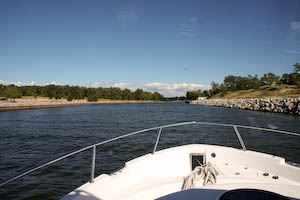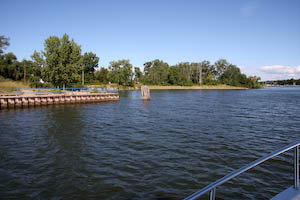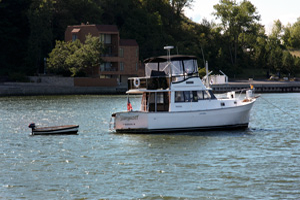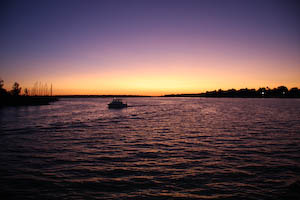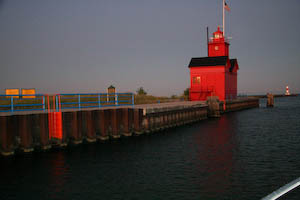 We were surprised to see "Stargazer" and Ginger and Laura anchored right next to us. They were some of the first "Loopers" that we met while on our first Loop trip.