Hiking "UP" to Topaz Lake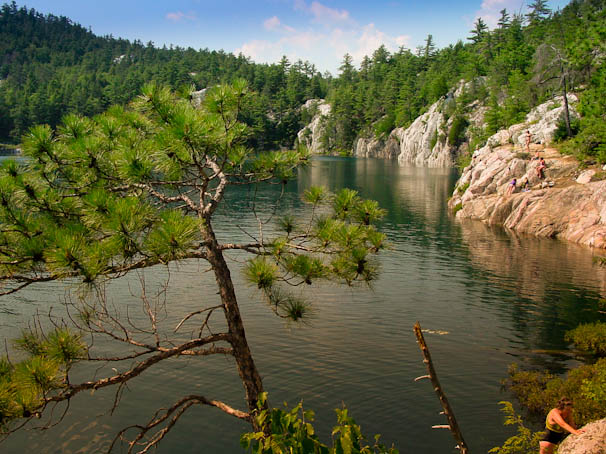 Another gorgeous day in the North Channel. We were anchored in the "Pool," a well protected cover just at the end of Baie Fin. We took advantage of the great weather by exploring by dinghy and beaching the small craft on a rocky shore so we could hike up the rocky cliff to Topaz Lake located at the very top.
Yes, you read this correctly, we hiked "UP" to the Lake. The reward for our efforts, after a very hot and buggy hike, to Topaz Lake were many – not only was the view remarkably beautiful but the small lake that had been carved out by glaciers was crystal clear – very inviting and refreshing on this hot summer day. After a long dip in this wonder of nature we made our way back to the dinghy to continue exploring the area by water.
To view additional photo's check out Lisa's photo site Stock Favors