Heading South Again – Leaving Jacksonville with Bella Luna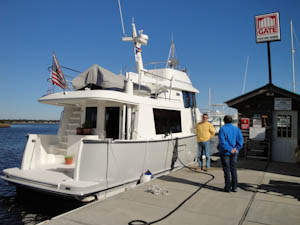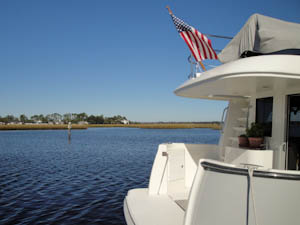 Refueling at Palm Cove Marina then on to an anchorage at Pine Island.
Dinner was on Bella Luna tonight. Grilled pork chops, mashed potatoes and pear salad. Yummy!!! After that a quick game of Liverpool and lots of hugs as Bella Luna takes off early in the morning without us. Unfortunately we had to split up as our schedules differ. They need to be south quicker to meet up with friends who will accompany them to Marathon and we need to hold back a little to meet up with friends on our route south to Stuart.
So, bye for now Louis and Diane. We already miss our favorite traveling companions. We'll see them again on our way down the Keys on our way to Key West.