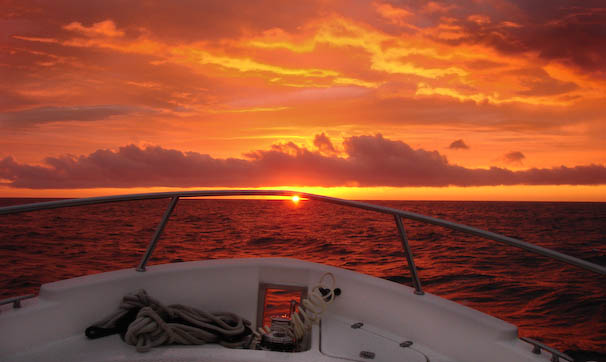 Carrabelle, in the Panhandle of Florida, to Tarpon Springs is a 160 mile trip if traveled straight through. It would take 16 hours at 10 MPH so in order to arrive in daylight you'd need to leave at midnight to arrive before dark the next day. Yesterday we decided to break our trip up into two days. We left with Wanderin' L&M at 4 AM to find the coastal waves to be less than three feet and winds less than 10 knots. We traveled the first three hours in the dark. An odd feeling to not be able to see the waves that are rocking you around.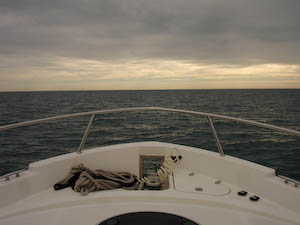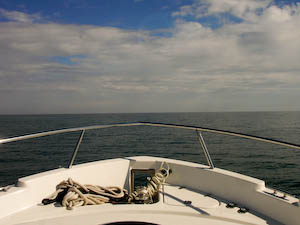 As the sun came up we were greeted by continuing calm waters and by the time we arrived at Cedar Key, twelve hours and 120 miles later, the waters were dead calm.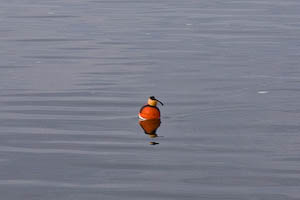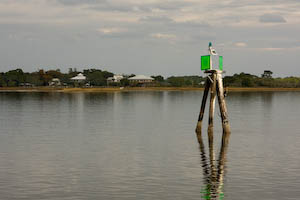 One of the hazards of coastal travel in Florida are the many crab pots and their floating buoys. It's a land mine of sorts and one has to be vigilant looking out for these obstacles. It makes night travel almost impossible in these shallower waters. The problem is that the lines will wrap around your prop and if it is bad enough and you are traveling offshore you have to take care immediately, even with big waves, just in order to continue on your way. We were fortunate enough to dodge all we have encountered so far. But others we have talked to have not been as fortunate and have had to brave the waters or pay a diver to take care of the problem.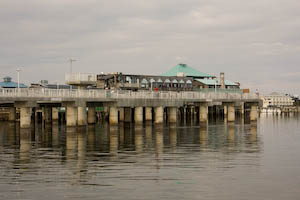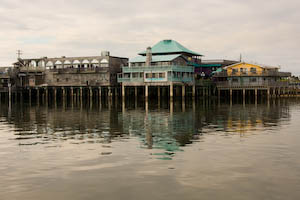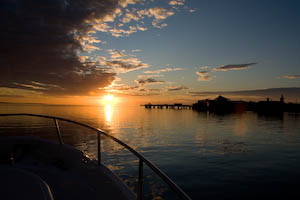 After a peaceful evening enjoying the sunset over the Gulf we retired early as we had another 71 miles of coastal travel and more crab pots to negotiate on Saturday in order to make Tarpon Springs for a seven-day stay.
As we pressed on the next day, our luck continued as the water and wind Gods delivered us another good travel day. We arrived in Tarpon Springs at 4PM to the City Marina which is right downtown next to the sponge docks. This is one of our favorite stops because this town has a lot of character not to mention the great food.