Green Turtle Cay – Black Sound / White Sound
Off early this morning to make our way south into the Sea of Abaco and Green Turtle Cay. The winds are 15 to 20 knots again, making the ride a little lumpy, but manageable. We arrived early enough to secure a mooring ball in Black Sound for the night. When we entered the harbor we were searching for an empty mooring ball to tie up to and were having a hard time since the harbor was quite full. After a few minutes a gentleman, Arnold, on a sailboat waved us over and told us we could use his private ball for the night for a minimal fee that he would donate the the town's Sculpture Garden. This was a very kind offer, we accepted and had a peaceful night in Black Sound.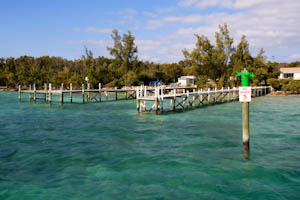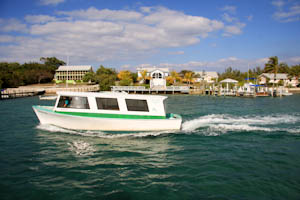 We arrived early enough today to take the dinghy down and make our way to Pineapples for happy hour. Pineapples Bar, a must stop when at Green Turtle, sits on a bluff overlooking Settlement Creek and the town of New Plymouth.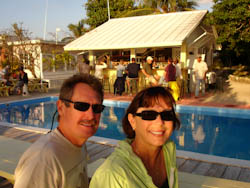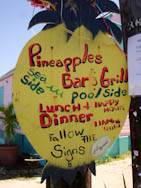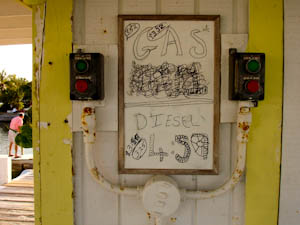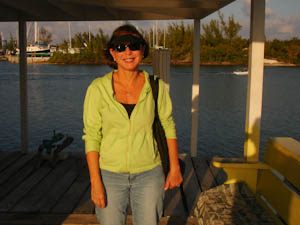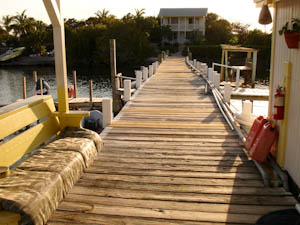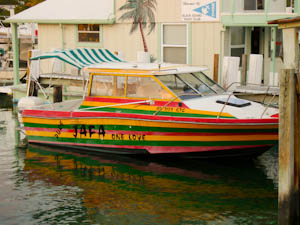 The next morning, knowing that gail force winds are expected for the next few days we left Black Sound early and worked our way to White Sound and the Green Turtle Club Marina and Resort. They have a great off-season deal here where you're able to eat at their restaurants for free, up to the price you pay for you slip on a daily basis.
Green Turtle Cay once was a breeding ground for hundreds of green turtles, now they are scarce and on the protected species list. This was also once a haven for pirates. Many of the people living in New Plymouth can trace their ancestral roots to the Revolutionary War Loyalists who first settled the island.