Great Guana Cay The Party Island
Trying to make our stay in the Abacos last longer, we have been dragging our feet by only traveling a short twelve miles to Guana Cay on our first travel day as we migrate north back up the Sea of Abaco.
Tightly secured to a mooring ball we dinghied to shore at low tide to explore a beach side restaurant/bar called Grabbers as well as the ocean-side party bar, Nippers. We are only staying one night so we just had the afternoon to reacquaint ourselves with Great Guana Cay.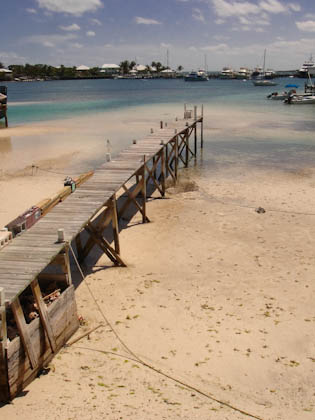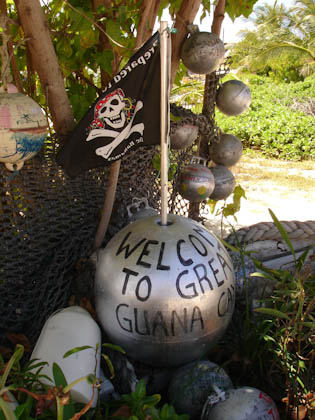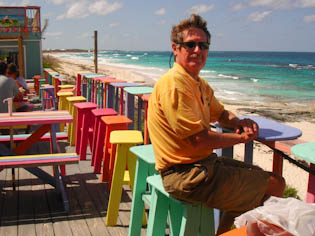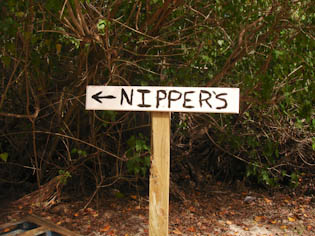 We remembered this tractor (below-left) from our last visit here and we were intrigued by the Poisonwood tree (below-right). It actually is a poisonous tree and you should not even touch it.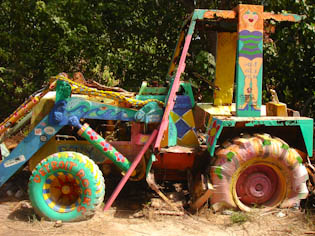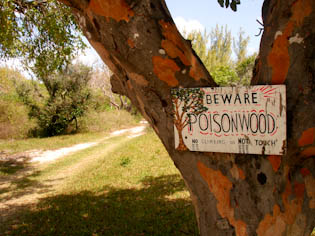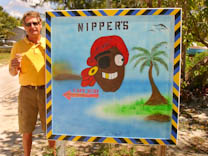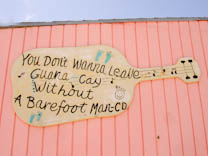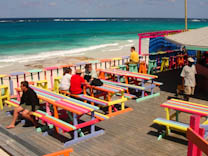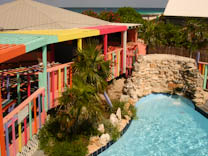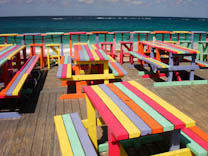 Need a STOP sign? Got a can of spray paint? We got a kick out of this stop sign (below-right). It certainly is simple, as life in general seems to be here, and must have saved the town some $$$s.