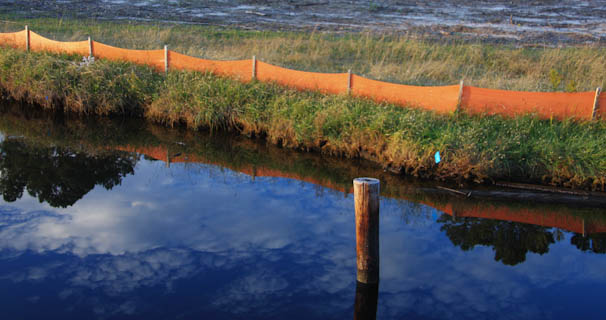 We had a lot of bridges today and one lock. It has been a while since we have had to go through a lock but this one was only three feet up and was located just before Great Bridge, our final destination for tonight.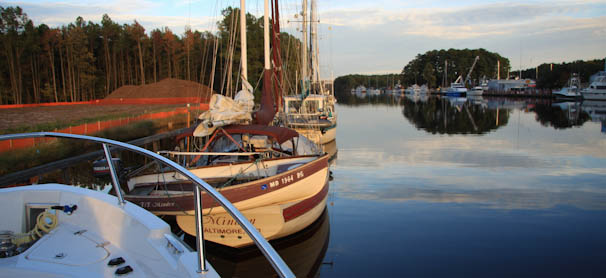 We were hoping that there would be room at the free dock, there are two of them by this bridge, one before and one just after. The one on the north side of the bridge was full with sailboats and one trawler. We could not see the one on the other side of the bridge until we got through it and it had sailboats on it also. They were kind of spread out to fill the dock but we could see that if one of them moved forward a little there would be room for us at the back of the dock. So we called to that sailboat, Minden, to try to raise it's inhabitants but we had to hover next to their boat awhile and call several times as, come to find out after we docked, they had some lovely music playing and just didn't hear us. Once we were able to rouse them they were very gracious in pulling up their boat so that we could enjoy this simple dockage for the night.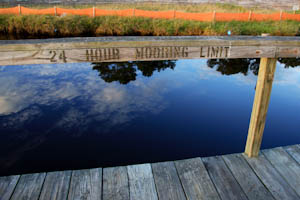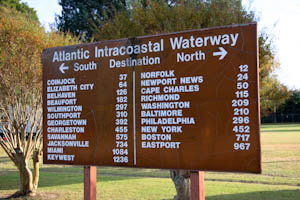 We wanted to stay here for two reasons. One was that when traveling to cover water quickly we love to save the, sometimes exorbitant dockage fee by anchoring or using free docks when we can find them. The second reason was that we wanted to check out the marina just across from the free dock as a future storage possibility for Kismet as we had heard good things about it.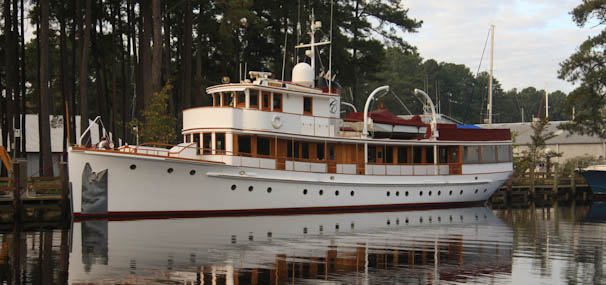 This old yacht appeared to be getting some work done at the Atlantic Yacht Basin.