Goombay Smash – New Plymouth on Green Turtle Cay
One of great things about the Bahamas are the friendly people. Lisa and I decided to walk the 3.5 miles into town because the waters were too rough to use the dinghy for transportation. We had not even walked a third of the way when we were offered a ride for part of the distance. As it turned out we walked about a third of the way there and received two rides, going back we again walked about a third of the way and was picked up by Ken who was driving his truck to get gas at the marina. We met some friendly people and were even invited to visit the home of one.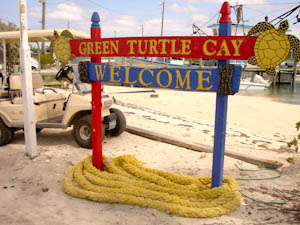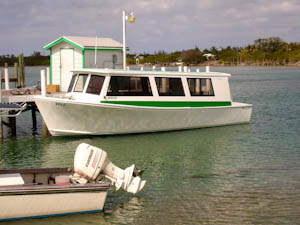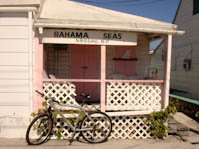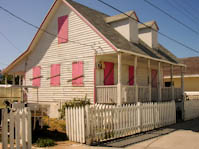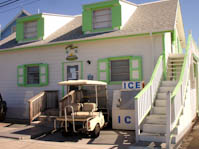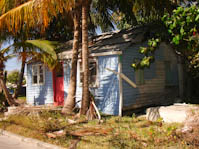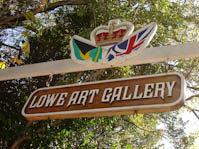 We had a great time walking around the little town. The homes and businesses are all painted in bright pastel colors, some are more than 100 years old, and everything is neat and tidy. We visited the B & M Seafood store and met Bodie who sold us a bag of lobsters and educated us on some local information. We had found Bodie three years ago when we visited here and were happy to see he was still here with plenty of lobsters in his freezer for us to buy.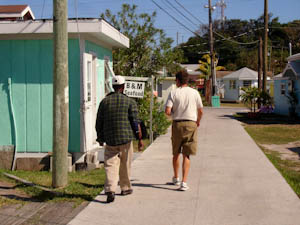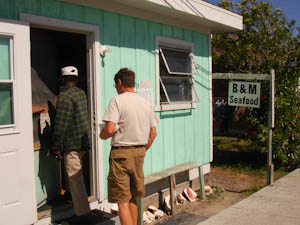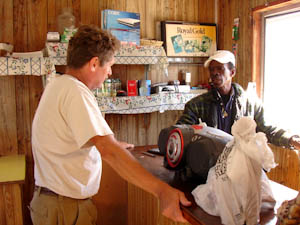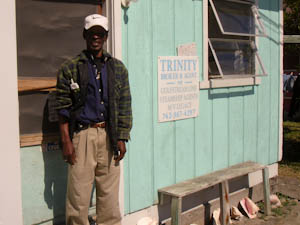 We visited all the grocery stores, there are at least three or four just downtown. Jim bought some rum at the liquor store, we also toured the sculpture garden.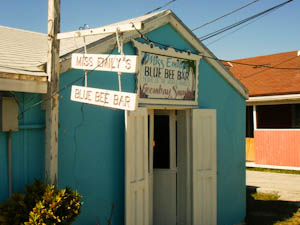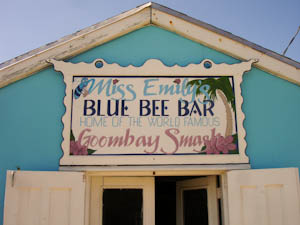 We had a "Goombay Smash" an original rum drink at Miss Emily's Blue Bee Bar. Originally  made famous by the legendary Miss Emily, this potent and fruity drink is served throughout The Bahamas and in specialty restaurants through the world. True to her Christian principles, Miss Emily never tasted her Goombay Smash – or any other form of alcoholic beverage. Nor did she ever reveal the secrets of her "patented" anesthetic to anyone outside her immediate family. This establishment is now run by Miss Emily's daughter.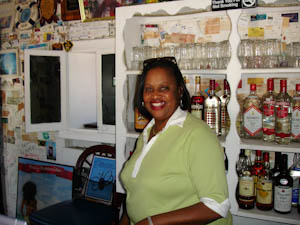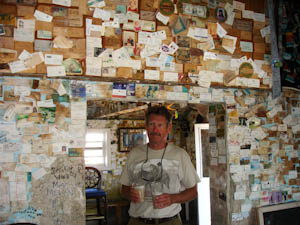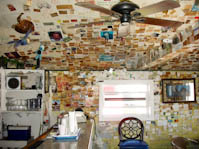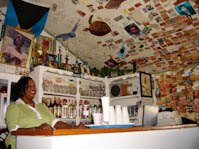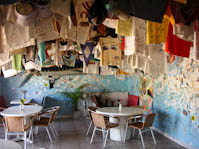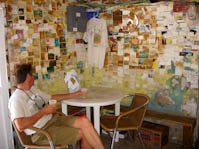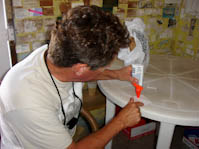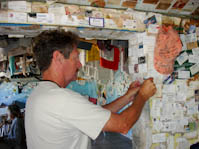 The walls and ceiling of this bar is covered with business cards and T-shirts mostly. You can see on the walls the water line for the past couple of major hurricanes that went through. Jim glued our boat card to the wall high enough that the next hurricane will not destroy it.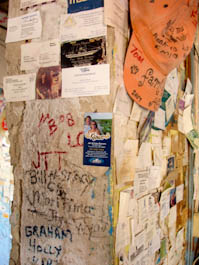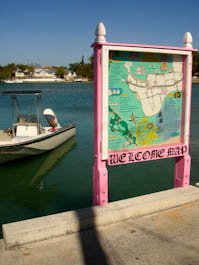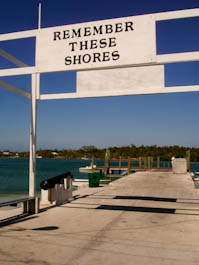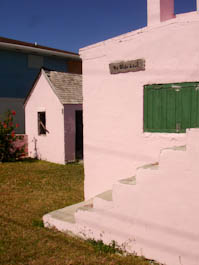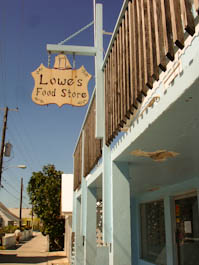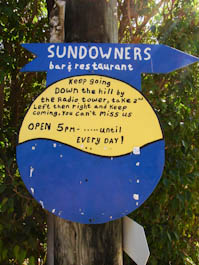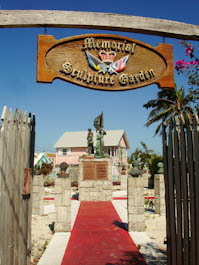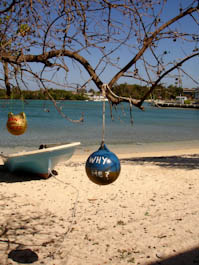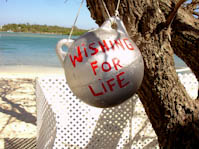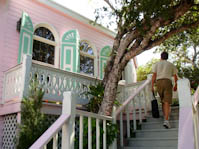 We came across this tree that looked like it was decorated for someone who had been sick. Each ornament had an expression of good thoughts for that someone.
On our walk back from town we stopped to see the ocean side of the island. We have had strong gale winds all day today and it was raging on this side of the island. We have been waiting for a calm day to cross Whale Pass to get to Elbow Cay. The winds have been strong and as you can see from the waves in these photos not the conditions anyone would want to go out in. So we are still waiting.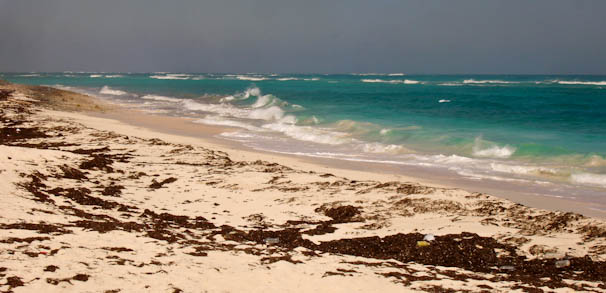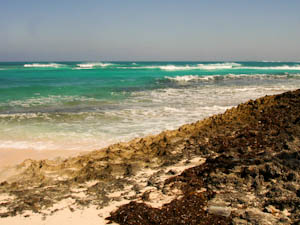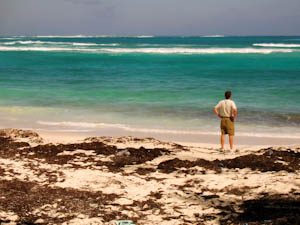 We ended the day with an elegant dinner at the Green Turtle Club restaurant. As we said before you can use your dockage fee toward drinks and food at the restaurant at this marina. One heck of a deal. Charlie and Linda joined us and we all ordered lobster.