Goodbye West End, It Was Fun!
Back to the West End today. Seems like we just got here. Six-and-a-half weeks sure flies when you are having fun. We finally met up with Andy and Mary on Good News and Brad and Patti Salvage on Salvage Crew. They have been waiting a week at the West End for the weather to cooperate for a smooth crossing back to the states.
It looks like everyone is waiting for Tuesday, early morning, to venture out across the open ocean. Pretty much a mass exodus from the West End which is virtually full this Monday night. We did manage to hook up with Magic the lobster man one more time and bought four nice sized tails. He brought them down to our boat and cleaned them right there. He is one happy guy, as you can see from the photo with Charlie and Linda, especially today since we think he sold out.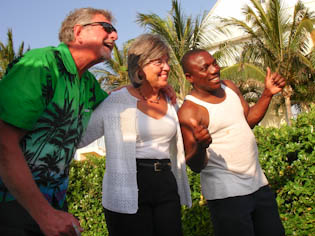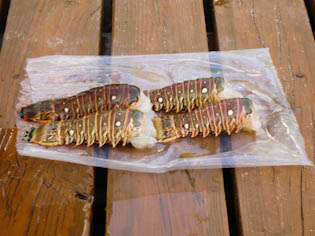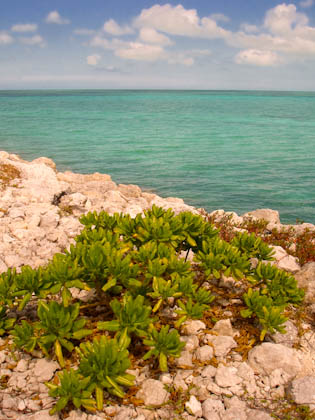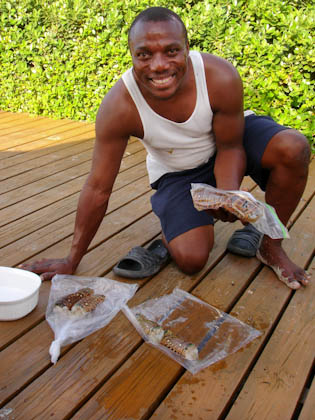 Mary, Patti and I (Lisa) were out for a walk and stumbled upon this crab. He scurried around where we were walking trying not to get too close to us. A worker nearby said he thought it was a land crab. Sure am glad this guy or a bunch or his buddies didn't climb into our boat. But if you wanted to catch him it might make a nice dinner. Just kidding.

Photo (above) courtesy of Mary Sarver
Last dinner out in the Abacos with the Looper group that is here. Good times, fun people and memories to last a lifetime.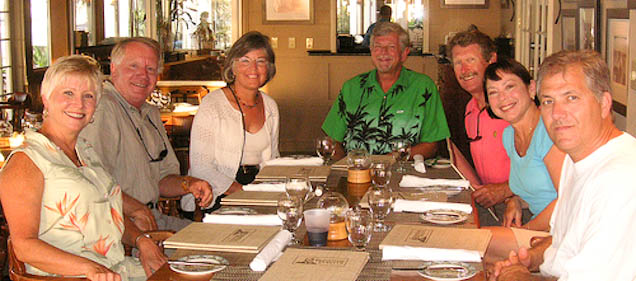 Photo (above) courtesy of Mary Sarver