Goodbye Tennessee… Hello Alabama
On Monday we left the great state of Tennessee, however we remained on her river as we head southeast into Alabama on our way to the American Great Loop Cruiser's Association's Fall Rendezvous. We've not been on this part of the Tennessee before and we are finding it to be increasingly beautiful as we travel further up stream. We saw our first step lock while on this river system (see below).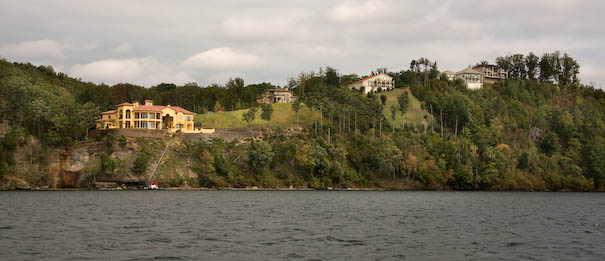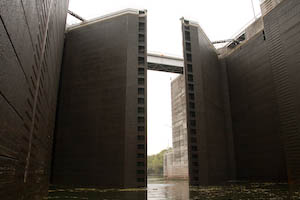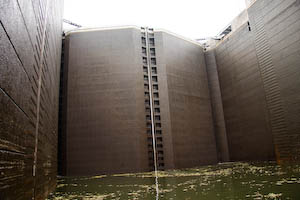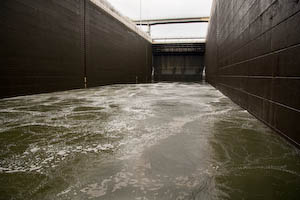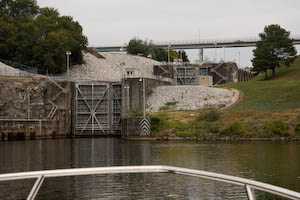 After sixty-eight miles we found a home for the night at an anchorage up a creek – literally, it was McKernan Creek, it was about a mile up the creek, off the river, in a well protected area. The shore is rimed with cottages and homes with lots of boat houses. Even with it being a well populated area we found it quiet, peaceful and a welcome stop for the night.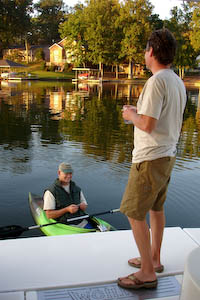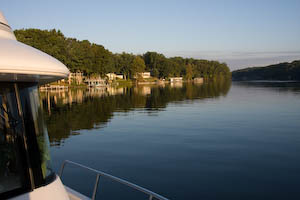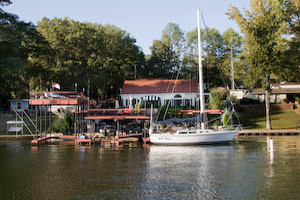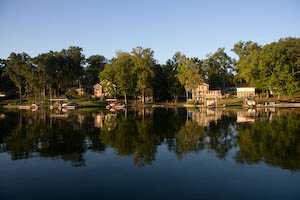 Early Tuesday morning while we were waking up with cups of coffee in the pilothouse, we had a visitor stop by the boat in his Kayak. A friendly retired TVA engineer who wanted to know all about our boat, where we were from and where we were headed. After our visit, a friend of his called and asked us to please stay another night so that we could meet them also and see their house. Unfortunately we had to decline due to Jim needing to get to Joe Wheeler and get settled before he had to fly to Annapolis for the boat show. To us this is America at it's best… strangers wanting to make friends at the blink of an eye.