Goodbye Heritage Harbor, Hello Peoria Heights
We were the first boat to leave Heritage Harbor on Friday morning after we heard that more of the river opened up down stream. We left for Peoria and our first mail pick-up on the trip.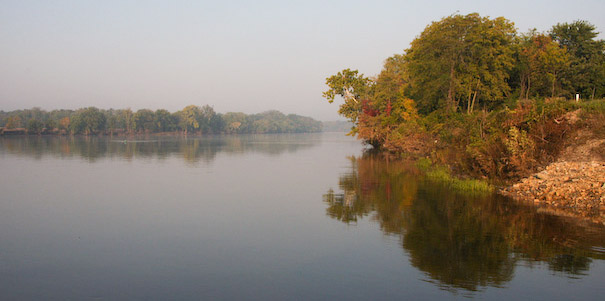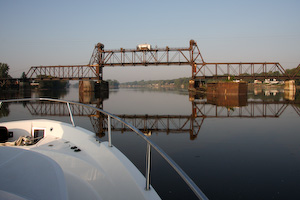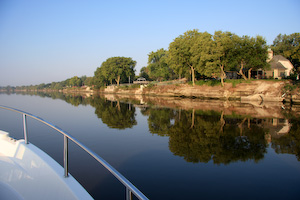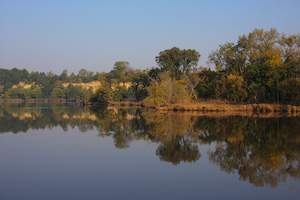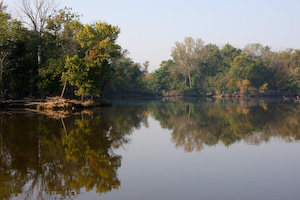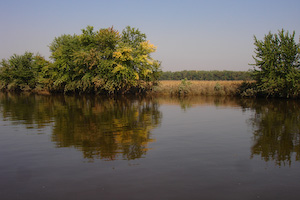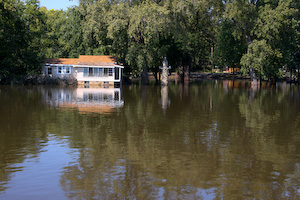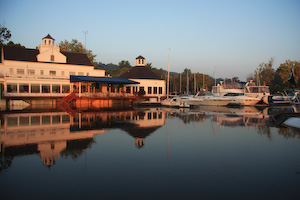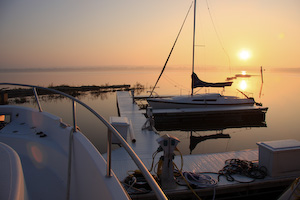 Today was a special day as it is our Anniversary (sixteen years). Three years ago we celebrated this day on this very same stretch of water at Hamm's Holiday Harbor, a very rustic marina. We were happy to be going to IVY Marina in Peoria Heights as they have a nice, on location restaurant for us to have dinner. It was another great boating day made special by being able to spend a day that is so special to us doing what we both enjoy. Isn't love grand? We really went all out on gifts too. Lisa's was a bag of potting soil for her herbs and Jim got some rubber washers to fix the water hose. You know… it's really all about the simple things.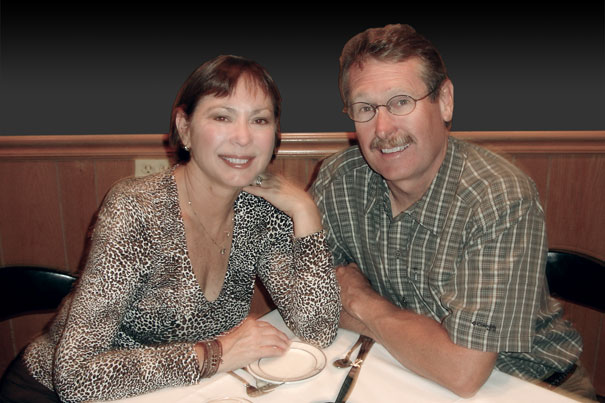 Every year on our anniversary day we call, or are called by, our friends Jeff and Denise since we share the same wedding day and time. We found this out just in passing a few years ago and now part of our celebrating is to reach them by phone and acknowledge the passing of yet another special day.