Good Stop – Southport, North Carolina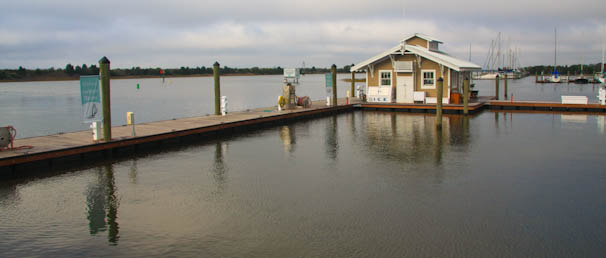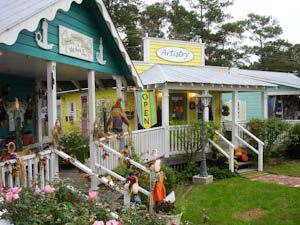 Southport, NC is where we… got our inverter fixed, shopped, ate well, celebrated Louis and Diane's fortieth anniversary and relaxed in the warmth of Robert and Kay's kind hospitality.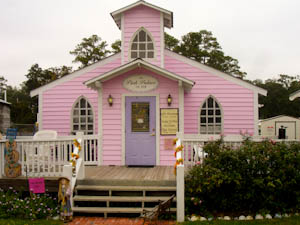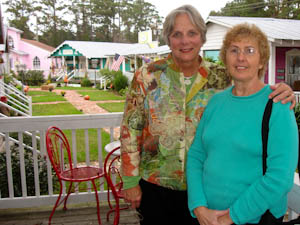 Rick and Billy (above left) caught up to us on Sunday and we celebrated with a big dinner on Kismet.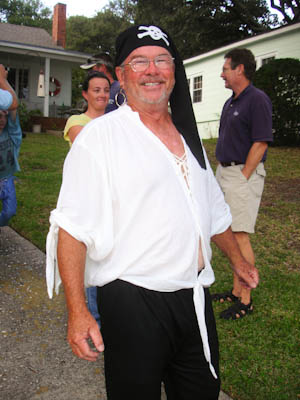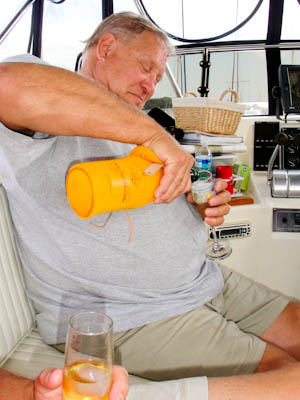 When we arrived in Southport, Robert (above left) was in the middle of a special sailing regatta which required pirate costumes. We think this is a good look for Robert.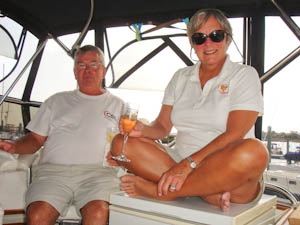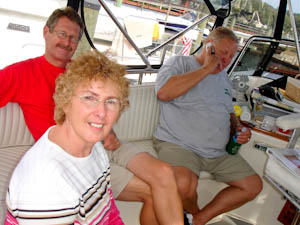 Sunday, mid-day, we gathered to help Louis and Diane celebrate their many years of marriage.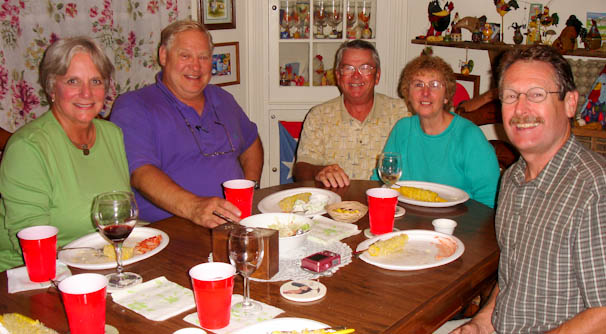 Last night in Southport, found us eating a delicious Frogmore Stew at the Creech's home.