Good News and Salvage Crew Join Us at Sea Spray
Our friends Mary and Andy Sarver, on Good News and Brad and Patti Salvage, on Salvage Crew joined us for a few days at Sea Spray. Three boats from Michigan at one dock (Freedom's Turn, Kismet, Good News – Salvage Crew is from Alabama).
It was fun to have a Looper group gathering at our marina. We went to On Da Beach for lunch and had a big cookout/potluck at the marina. Bob and Peggy, who are Loopers on Baby Grand, also joined us.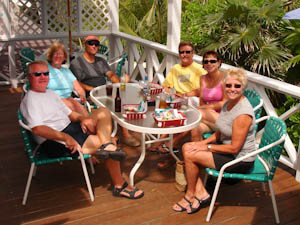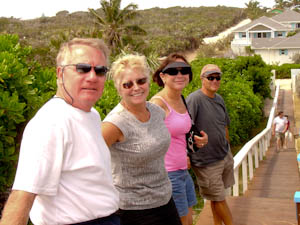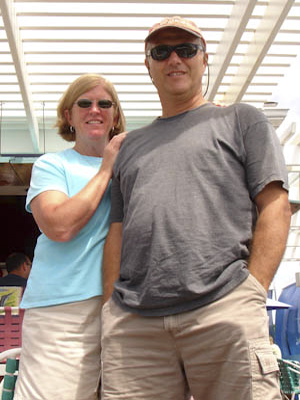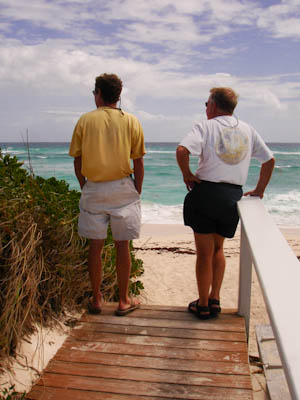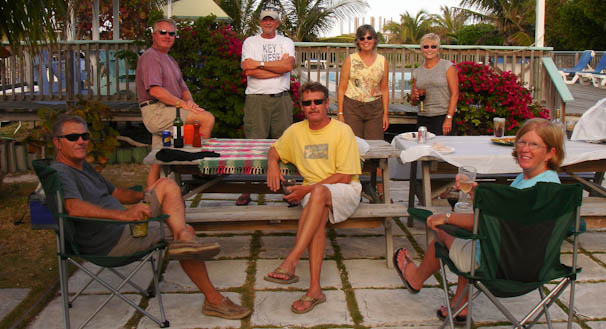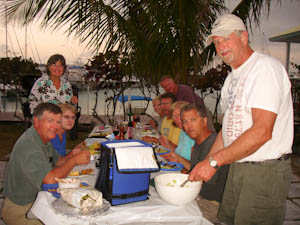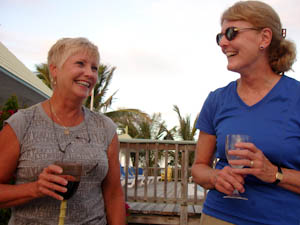 This is all of us watching the Helicopter land at the end of our dock. It seems a family flies in regularily for the Sunday Brunch given at the marina restaurant. Lisa was thinking of hitching a ride to view the islands from above.