Getting Close – Mackinaw Island, Michigan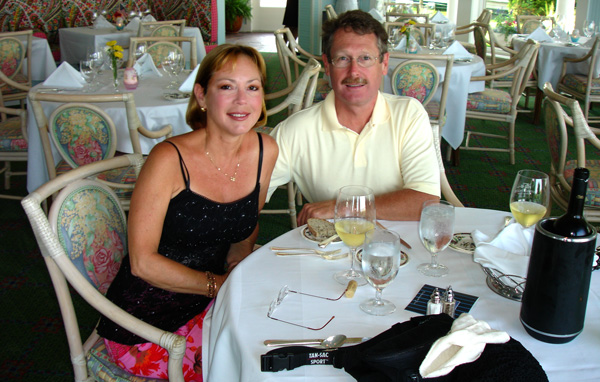 We left in somewhat rough waters but not too bad. We were surprised by how many empty slips in Mackinaw Island. They are usually full this time of year. We arrived late afternoon as one of our engines was acting up, we think from some bad gas we got a while back. Mackinaw Island is one of our most favorite places in the world.
For us this was two days of winding down, reflection and some private celebrating before we set off on the last leg of our trip, to Charlevoix.
We took a long hike around the upper Island and had, at our favorite lunch restaurant, bloody Mary's. Then Lisa did some shopping while Jim napped back at the boat. Then we had a "last night" dinner at the Iroquois Hotel to celebrate the end of "Our Great Loop Adventure." We toasted to a trip well done and to each other for making one another's dream come true.