Georgetown, South Carolina

After a long day on the water we arrived in Georgetown, SC for a two day stop. Georgetown is the third oldest town in South Carolina and therefore it has a rich history. Before the Revolutionary War, Georgetown was one of largest producers of indigo in the country. Before the Civil War it produced fifty percent of all the rice in the United States, in the early 1900s they were the largest lumber producer on the east coast. Today they're known for their paper products and tourism. Considered by many to be a small Charleston we think it has a great deal of charm.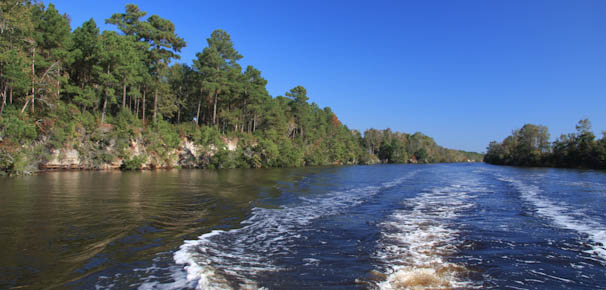 Our run to Georgetown today was an idyllic cruise through some of the most scenic waterways on the east coast. We were lucky to watch an eagle taking a bath on the weedy shore of the ICW (look closely-below).
Lisa and I walked the tree lined streets, where the houses date back well over 200 years, visited the many shops along the quaint river front downtown and met up with Louis and Diane later on for a shrimp and grits lunch at Thomas restaurant. In the evening we played Sequenence, girls against the guys, and the girls beat us pretty soundly.
We love coming across boats like the one colorfully decorated (below). Looks like a real party boat.