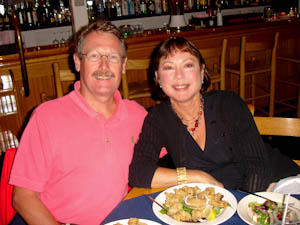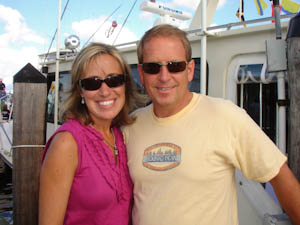 Jim and I celebrated our seventeenth wedding anniversary last Saturday then on Sunday afternoon we welcomed our friends Angie and Scott Way, Waterways (above, right), who flew in from Charlevoix, Michigan, for a brief stay on Kismet.

I think we would all agree that the highlight of the visit was, after waiting for a calm day, going up the Patuxent River to St. Leonard's Creek to anchor out for the balance of the afternoon enjoying grilled hamburgers, a little deep breathing on the flybridge and watching the jellyfish and schools of fish disturbing the waters around us.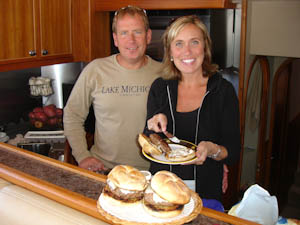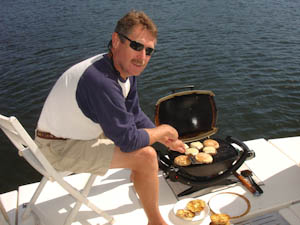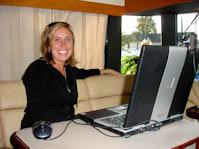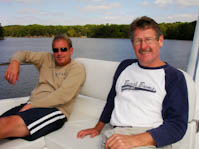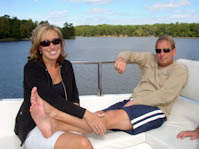 Scott helped Jim and Rick with boat projects and Angie and I walked, cooked, went over some blog issues and played games. Scott and Angie, avid boaters themselves, are taking a one-year hiatus, from their jobs, to do an educational tour of the United States, in an RV this fall, with their three children (see sidebar for a link to their blog). Anyways it was a pleasure for us to have them onboard. They are so easy going and helpful guests we really felt a void when they left.

 Here was an unusual boat we saw. Looks like several stuck together to make one.