Fourth of July Festivities
We feel fortunate in that we were able to spend the Fourth of July holiday with family and friends. Our Looper friends Bob and Sharon, Catch Me If You Can who is already docked here and Jim's sister Denise and here husband Mark and son Gavin came to visit and celebrate with us the festivities being held at the Solomon's Yachting Center. Starting with a BIG BBQ featuring pulled pork and beef brisket which was put on the grill in the wee hours of the morning. All the boaters and their guests brought dishes to pass and it was a feast.
The night ended with a spectacular fireworks display over the Patuxent River.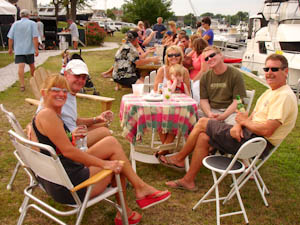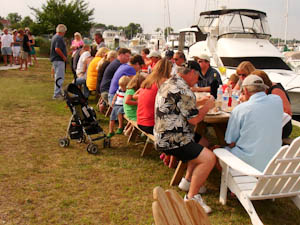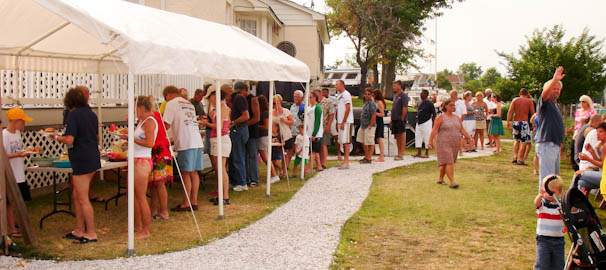 We are determined to make a boater out of our nephew, Gavin. So we planned to get him intimately involved in the activities of boating. He went out in the dinghy and came back driving it to the dock. Again he is captain as we took Kismet out for a short boat ride. Lastly we spent some time catching crabs at the dock.