The next two days we took it a little slower not wanting to hurry through a beautiful cruising area. We only traveled six miles each day. Our first overnight stop was to tie up to the Fort Walton Beach's free dock. Everything we needed was within walking distance and it was time to get off the boat to stretch our legs. Lisa said it was time to find a hair salon and it was nice to just walk the two blocks into town to find several to choose from.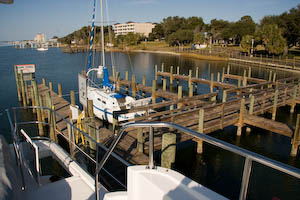 Lunch was consumed at a cute little Thai restaurant. We had some really hot spicy stir fried food that really hit the spot.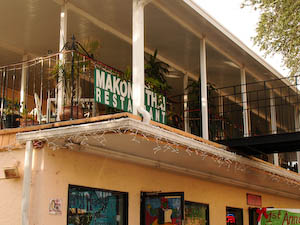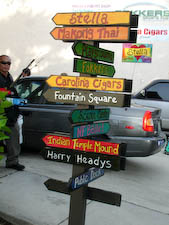 Again we were treated to a long sunset that looked like hot embers in a fire. Who needs to seek out entertainment when nature provides us with endless hours of fascination.