Our second night here Brad and Patti on Salvage Crew arrived at the marina and of course we all had to have a get-together. Happy Hour on Kismet and then off to Bike Night and a Greek restaurant for dinner. Guess we didn't know Patti's interest in being a biker. She talked this biker into letting her get a photo, of her, on his beautiful bike then invited him to get on with her. Maybe we should just call her "Biker Mama" from now on.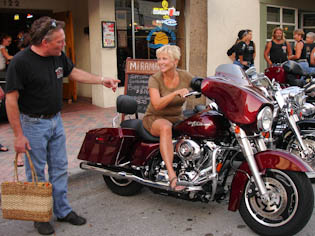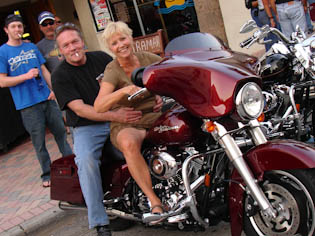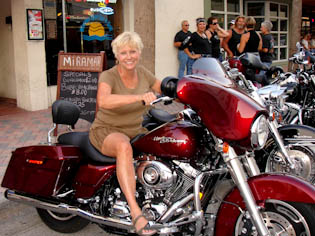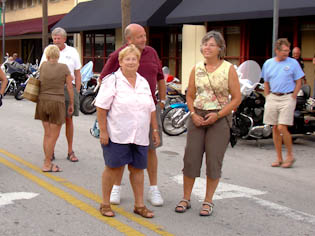 Present for a Happy Hour get-together on Kismet were… Brad and Patti on Salvage Crew, Charlie and Linda on Freedom's Turn, Larry and Margie on Wanderin' L&M and us of course.
Fort Pierce was a fun stop, in fact we decided to stay an extra day to partake in the Friday night festivities they have downtown right by the marina. Music, food, crafts and fun was the order of the night. We had some delicious ribs cooked on the spot and Jim got his ice cream fix.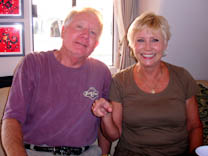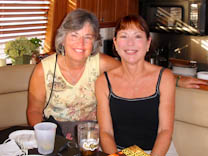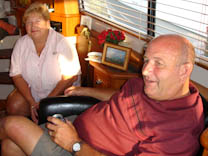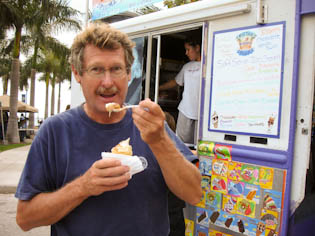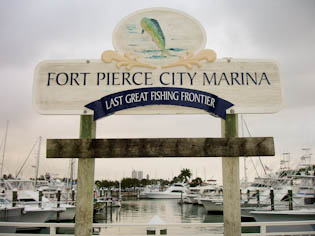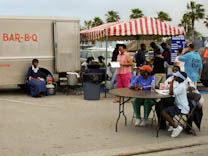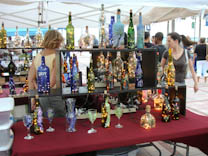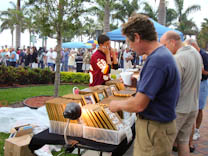 We decided to leave Saturday morning right after the Farmer's Market, also right next to the marina. Wow, this was one of the best market's we have ever been to. Lisa needed to replant some of her herbs (the salt water is a killer on them) so she was delighted to find some new healthy specimens. Since coming back from the Abacos we have not stepped inside a grocery store as of yet so, today we were able to at least replenish the vegetable bin.  This little town really had everything but a grocery store within walking distance.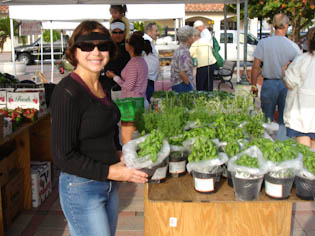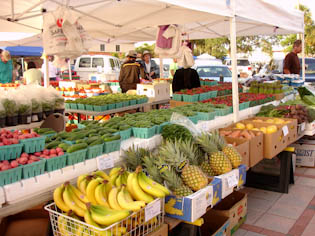 The guy below is making FRESH Guacamole as you wait. What didn't they have at this market, that is the question.