Fort Myers Beach On a Mooring Ball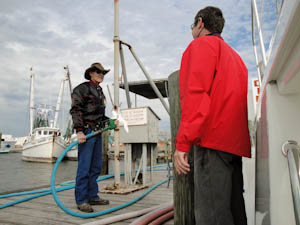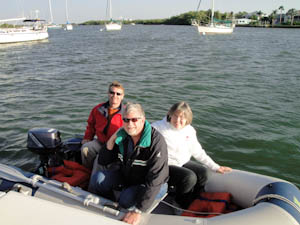 First order of business when we arrived in the Fort Myers Beach harbor was to take on some fuel at Ballards (below). Jim enjoyed talking to the attendant, he had a lot of boating stories to tell.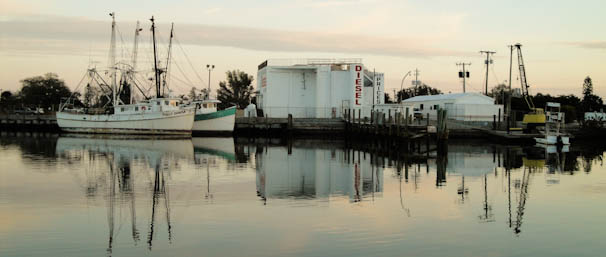 Next we had to grab a mooring ball to tie up to for the next three days.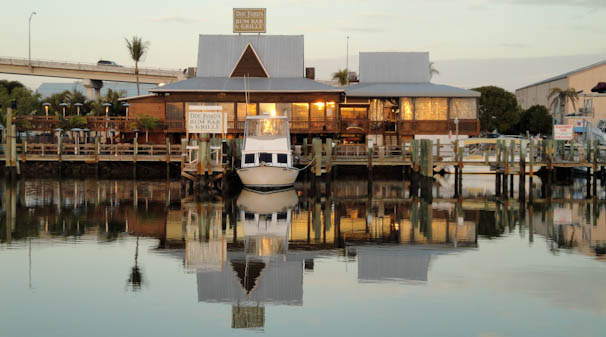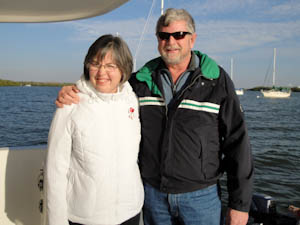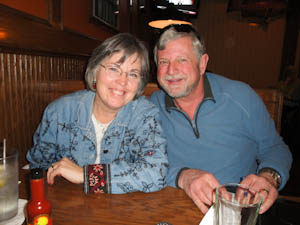 Our Looper friends Charlie and Linda, Freedom's Turn, joined us for a night, they are traveling down south from Michigan visiting all the Looper friends they met on their trip last year. We were glad they included us on the list. Dinner was at Doc Ford's.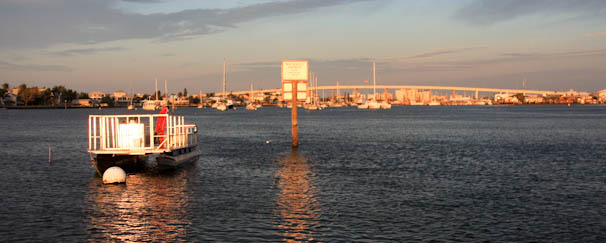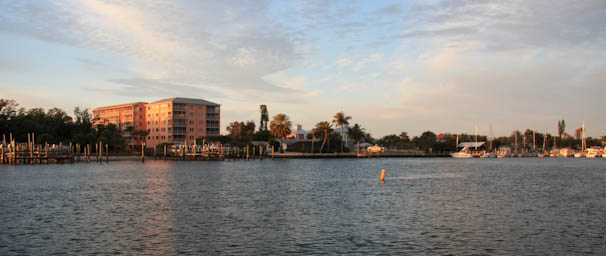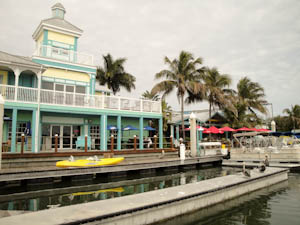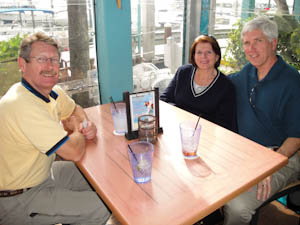 We met Tom & Jan Mertz, Monique, by email yesterday and planned to meet in person for lunch at the Parrot Key Caribbean Grill. They are future Loopers, in the planning stages and wanted to meet us to gather information about some questions and concerns they had. We hope we were able to help it's always fun to be of help to other boaters.