First Stop – Friday Harbor, San Juan Island
We left our protected dockage in Anacortes for a five-day tour of the San Juan Islands, which is located in the northwest corner of Washington State. First stop was Friday Harbor – this is one of those boating towns we've all heard of. Most wonder where it is and even fewer, east of the great Pacific Northwest, have ever been there.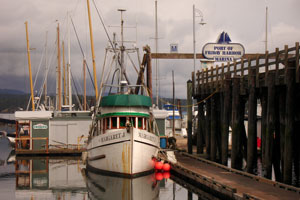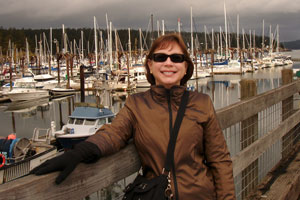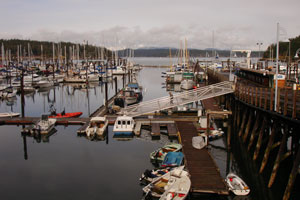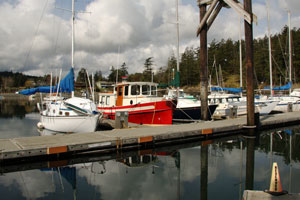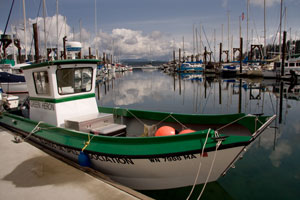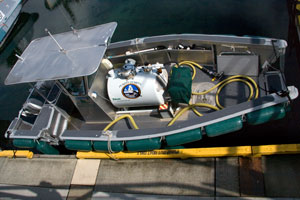 It is little known that the San Juan Islands enjoy an average of 247 days with sunshine a year and about half the rain, that Seattle receives. It is often referred to as the Banana Belt since it has such a temperate climate. About 90 orca whales (the official Washington State marine mammal – who are on the Endangered Species List), make their home here where many tourists come to view them each season.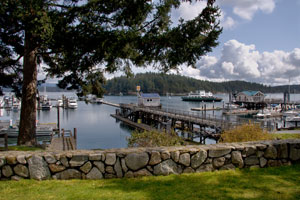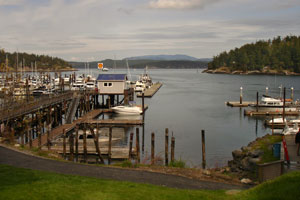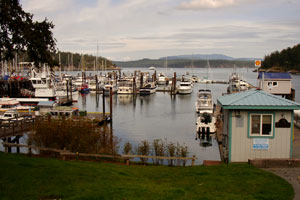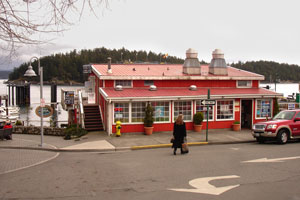 After our serpentine eighteen-mile passage to Friday Harbor, we walked the town, enjoyed the sights, and had Happy Hour beer and soft tacos at the oldest Tavern in town. We returned to our boat in a light rain. The combinations of rain and sunshine produced a fabulous 180˚ multicolored rainbow and we could actually see the bottom of the rainbow setting on the dock. Isn't Mother Nature great?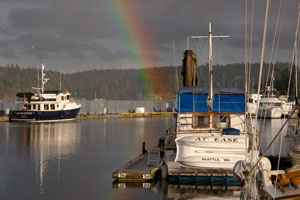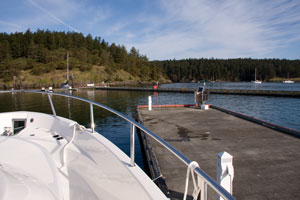 We woke up Wednesday morning to the sounds of foghorns from the ferryboats that traverse the islands. There was a thick blanket of fog over the whole harbor. Since we found ourselves socked in, we decided to have a slow cup of coffee while watching the fog steadily dissipate and again reveal the most charming of harbors in the San Juans.