Erie Canal – Waterford, New York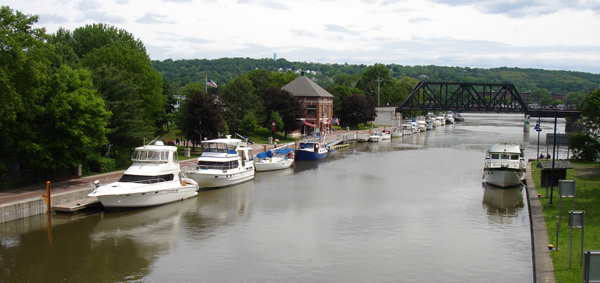 This day was somewhat exciting for us in that once we arrived at our destination, Waterford, NY, we would not have any more tidal waters to deal with and we'd be into fresh water again. The dockage here is free for the next 150 miles.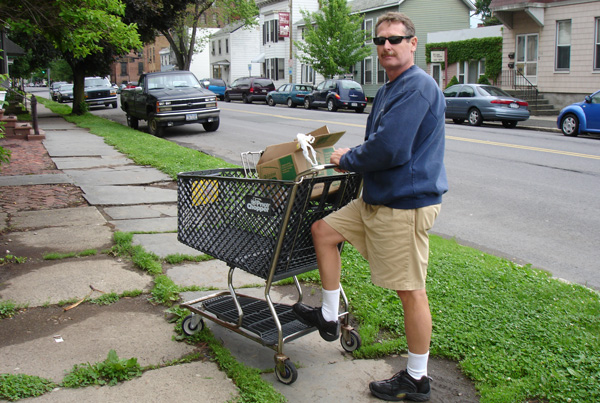 We walked a long way to find a grocery store today. We heard from other boaters on the wall that it was okay to use one of the grocery store carts to bring our stash back to the boat. Sometimes this is what you have to do to get supplies
Waterford is the start of the Erie Canal with 29 locks ahead of us until we eventually leave the state of New York.When we arrived, about 5 p.m. there was an Irish Festival in progress. Everyone is so friendly and welcomed us warmly. Lisa got her hand kissed by one of the harbormasters, just like they do in France.

There are six Looper boats here all ready to start moving west – however it rained for three days and presently there is too much water to open the locks. So, we're not sure when we'll leave here.In the meantime all the Loopers got together for cocktail hour Saturday night on "River Quest" and then we all went to dinner at the local Irish tavern.
Sunday we plan to do some cleaning, walking, exploring and catching up on correspondence.We are on the same parallel as Grand Rapids, MI and we have only 800 miles to go.