Erie Canal – To Canajoharie, New York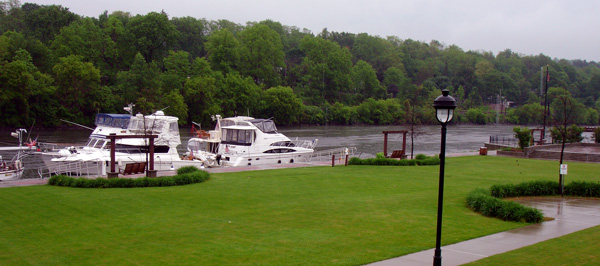 Canajoharie was a 23-mile, 2 lock move in the rain. The Erie Canal has free docks, or walls, all along the river. Most don't have power or any services, but when it is free one really cannot complain. Canajoharie is the home of Beech-Nut Gum and a rather nice small town. We spent the night rafted together with some other "Loopers" we've had the pleasure of getting to know along the way. One couple from Arcadia, Michigan, another from Tennessee and yet another from Minnesota.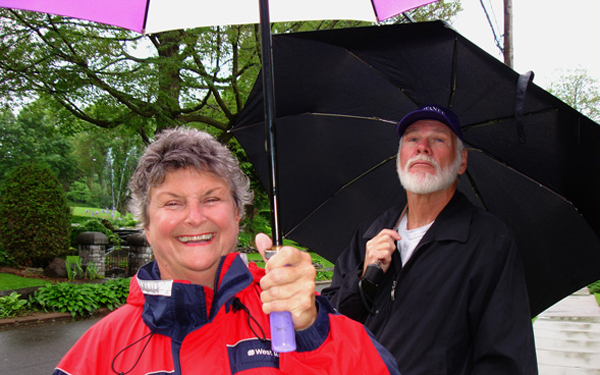 We needed umbrellas for the non-stop rain during our excursion into town. The rain sure didn't stop Bill & Betty, on Betty B from having fun.