Dowry Creek Marina – Bellhaven, North Carolina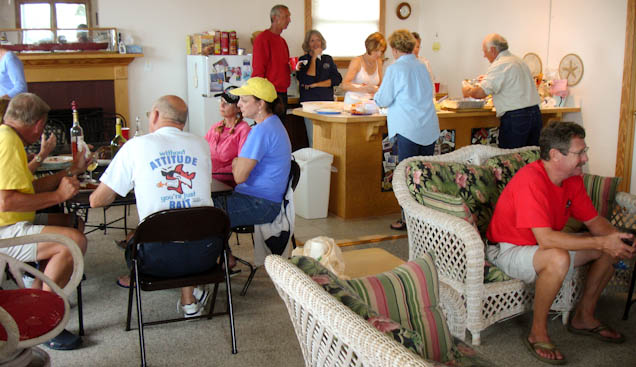 We were here three years ago with our son Skyler Nelles, who joined us for a week after his graduation. We only stayed one night but we knew that we wanted to come back again. This time we borrowed the loaner car to drive into town for a few food items and a quick tour of Bellhaven. Last time we got in late and didn't have much time to explore.
Shortly after we tied up we heard that there was a Pot Luck in the making for tonight. There was a lot of activity at this marina. Boaters were actually on their boats, mostly traveling through on their migration north. More people than we could have imagined showed up for dinner, maybe thirty or more.
We had the pleasure to meet some fellow boaters and as always we felt right at home in their company. We have to say again that this marina has THE nicest boater's lounge we have ever been to. Complete with stocked and equipped kitchen, card tables, TV, sofa and book exchange. All this plus a beautiful pool just outside the lounge. Nice job Dowry Creek. Thanks for the hospitality, it was a fun time.