Dinghy to Cabbage Key for Lunch – Christmas Eve Day
We decided to linger on Useppa Island as long as we could in the morning. We got up and walked to the pool again which is a little hike across the island. We stayed until check-out time and then it was a very quick hop over to anchor at Pelican Bay.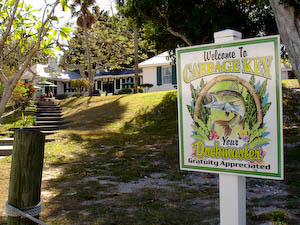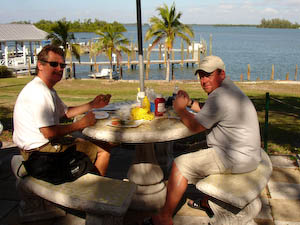 Just after we got settled at anchor we hopped in the dinghy for what turned out to be a very wet ride over to Cabbage Key to get the famous burgers for lunch and see the bar where the walls, ceiling and everything else is covered with one dollar bills.