Dinghy Exploration of Riviera Canal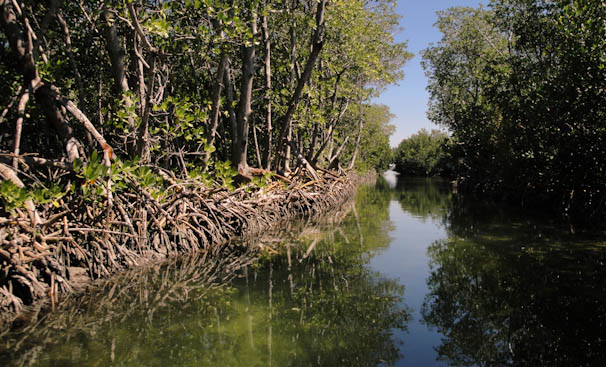 Because we're docked on Stock Island without a car we have to either take a cab ride ($20 each way), ride the bus (50 cents each way with the senior discount) or take the dinghy into town. It's about a 4.5-mile one-way trip and we've taken all of these transportation options, mostly the bus, but today we wanted to explore a suspected shortcut by dinghy and make it an excursion.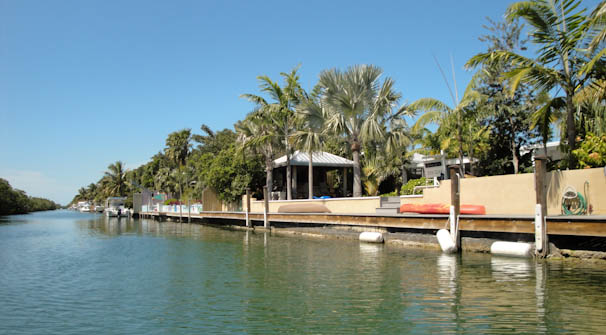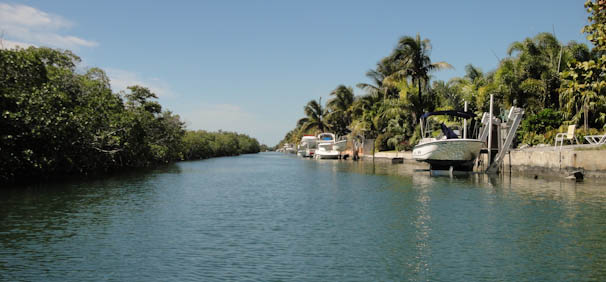 After looking over the charts we headed out from the marina, around to and then into the channel that goes between the west side of Stock Island and the east side of Key West. After a short distance in we turned left into a canal I had spotted earlier in the week. In our quest to always try and find new and interesting things to do we headed into Riviera canal.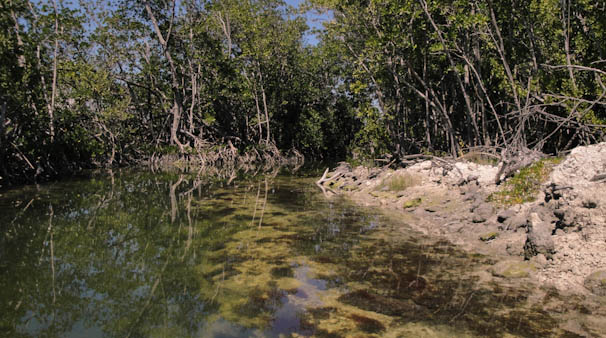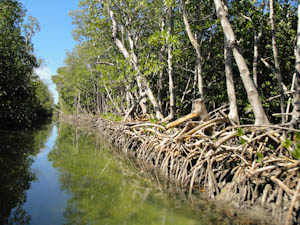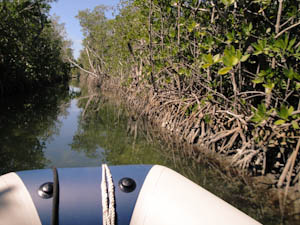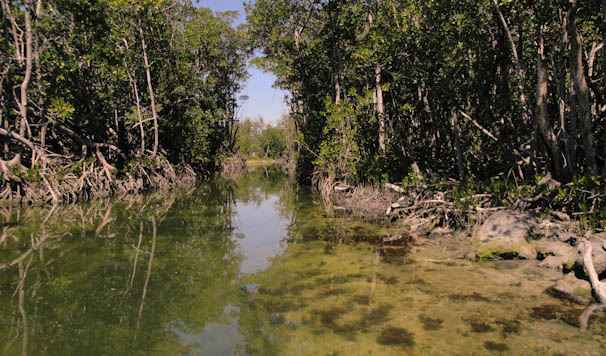 We were able to see some very nice waterfront homes as we worked our way further back into the canal. As we got further in towards Old Town the canal got smaller and smaller and then there were no more houses and only a very narrow section overgrown with huge mangroves. We finally came to a water drain that went under a road and although we could see to the other side (with a very shallow clearance) decided this was the end of the line for us. Bottom line…. there is no short cut all the way into town but we agreed that the outting was worth the effort and a fun excursion.