Diane On Board for the "Mom Cruise" (Part 2)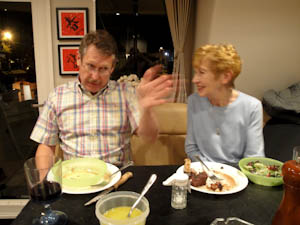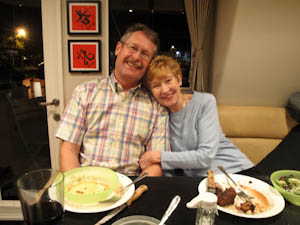 Don't know what the big gesture Jim is performing for his mother (above left) but I'm pretty sure it has something to do with a boat story. Diane Thompson, Jim's mom, is on board with us for a week. While still in Tarpon Springs we rented a car and picked her up at the airport on Wednesday. Of course, as always when we have access to a vehicle we shopped all morning on our way to pick her up.
We knew that both of our moms would make good boat mates and Diane seems just at home on the boat as anywhere else. She is a natural for this lifestyle and we are so happy she could join us for a week.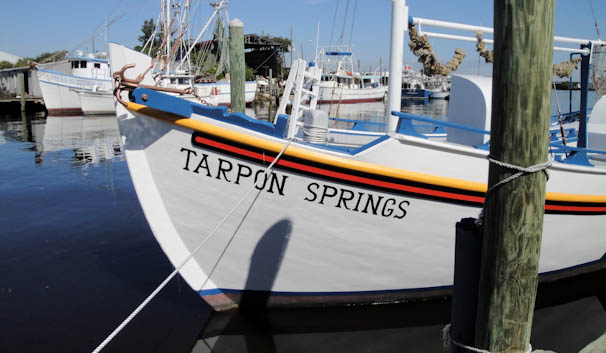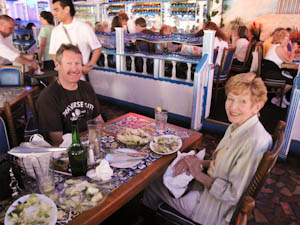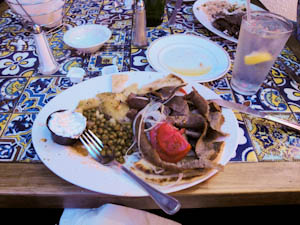 Back to Hella's for lunch with Diane.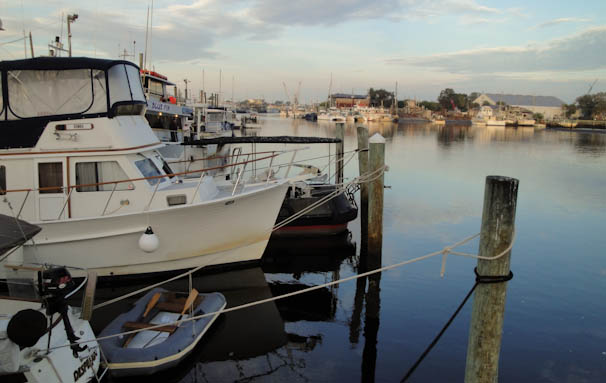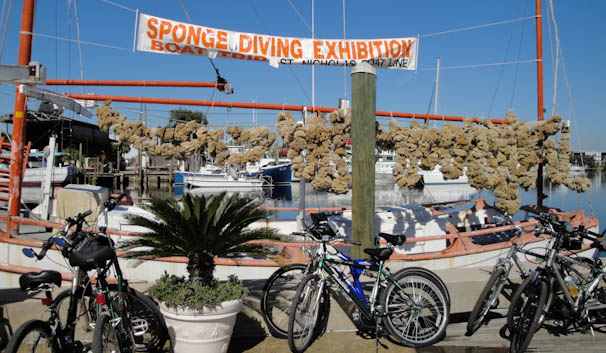 Yes… the sponge capitol of the world.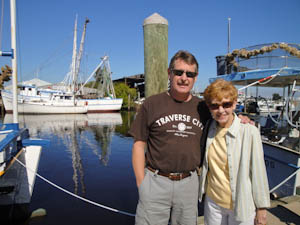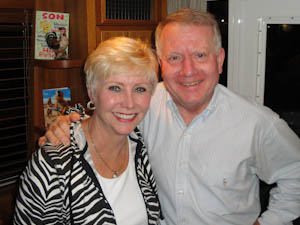 Tonight we had a fantastic surprise from Brad and Patti Salvage, Salvage Crew. They showed up at our dock with big smiles which led to big hugs all around. We last saw them in Solomons, MD as we were docked for the summer and they were traveling through (north) to complete their Loop. We've had some fun times with them on and off while cruising and it is always fun to see their smiling faces. Patti is also one of the contributors to the new book we will be publishing soon… Women On Board Cruising. (Due out in April – for more info Click Here)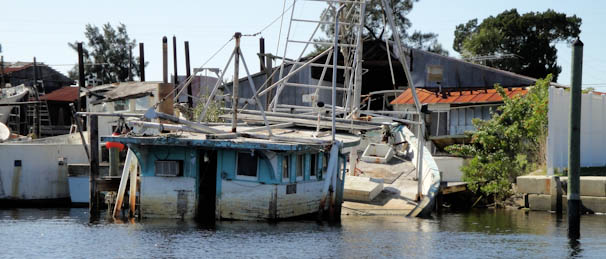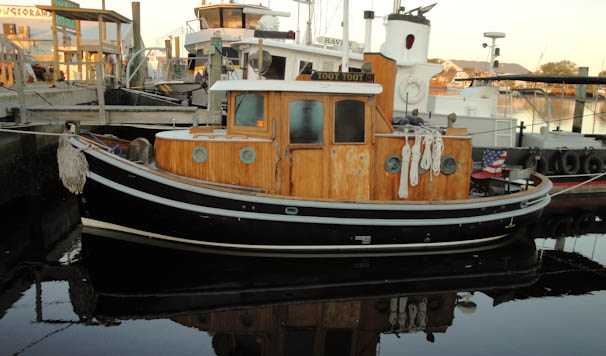 We got back from our lunch at Hella's downtown and this cute little tug "Toot Toot" was tied up next to us at the dock.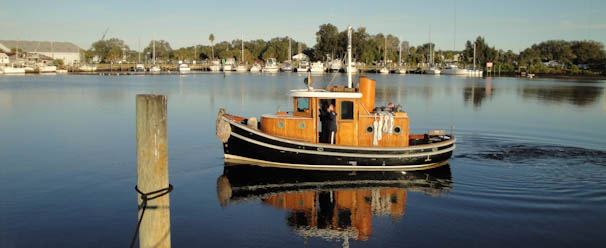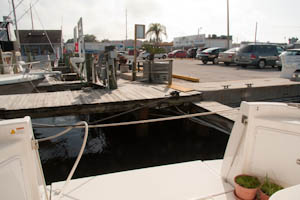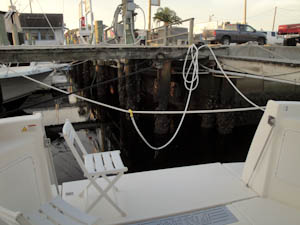 Here is just an example of the range of tide (high and low). Due to the approaching full moon every night we went further down every night.