Sunday we left Clifton, Tennessee and headed out to Diamond Island to anchor for the night. Diamond Island is just this side of Shiloh National Park, the location of one of the bloodiest battles during the Civil War. For us, to anchor out, on the Tennessee River as the water flows calmly by, is an experience we thoroughly enjoy. The stars, sunsets, jumping fish and refreshing fall breezes all make it worth the effort it took to get here.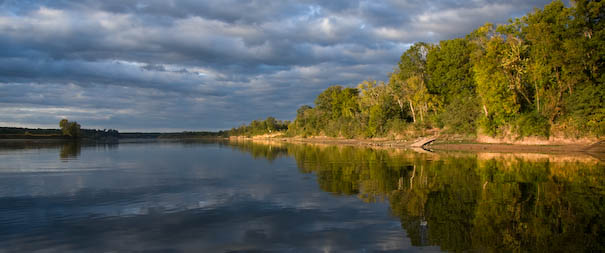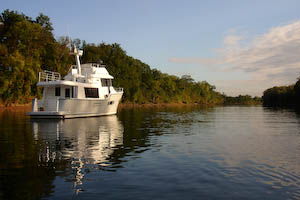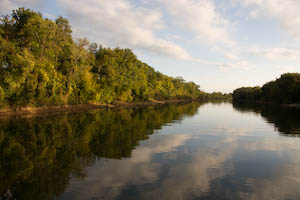 We took a little dinghy ride across the river to Snake Creek.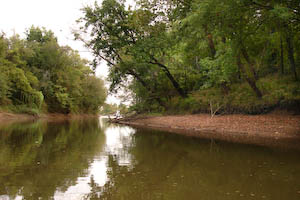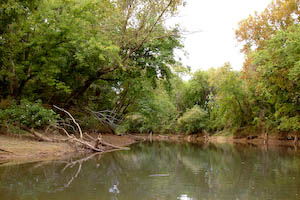 Houses high and dry… better to be safe than sorry.