Delaware Bay to Chesapeake City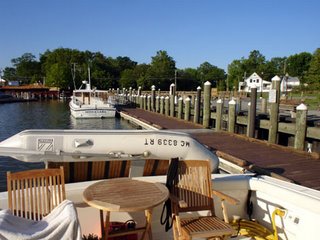 We've been busy moving from one body of water to another. We left Annapolis, MD on the last stretch on the Chesapeake Bay. The Chesapeake is an area that deserves a couple of months to explore its natural beauty. We hope to come back soon to do just that.
We entered the C&D Canal and stayed at a free dock in Chesapeake City. Chesapeake City is an interesting, charming, city that has been well kept up.