Day Two on the Lush and Peaceful Dismal Swamp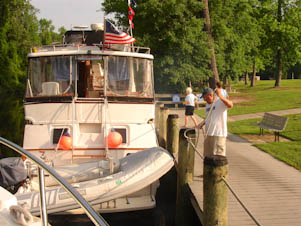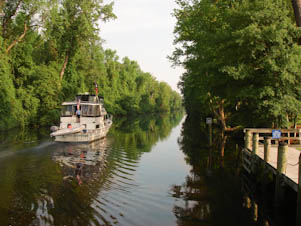 After a peaceful night tied up to the dock at the Visitor's Center, along with Queen Ann's Revenge, we depart at a reasonably slow pace this morning. We almost hated to leave since we were able to enjoy a very mellow night with just the sounds of the swamp to amuse us.
We helped Hank and Ann untie and leave the dock, we were not too far behind them. When traveling through the Dismal Swamp you want to make sure that you maintain a good distance from the boat ahead of you, half mile of so, as underwater debris gets stirred up by the propellers of the boat in front of you.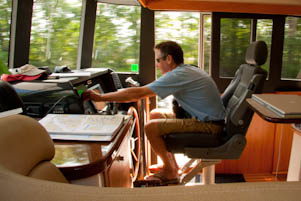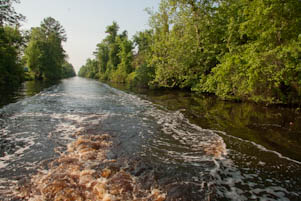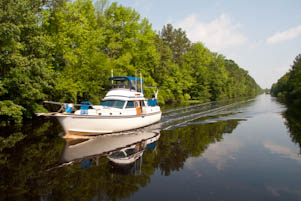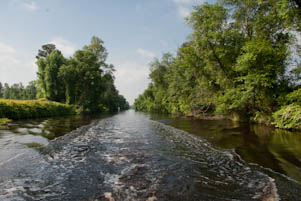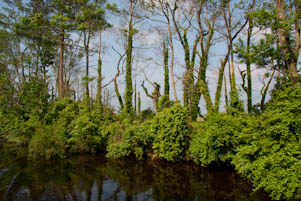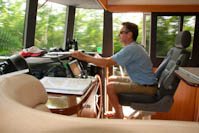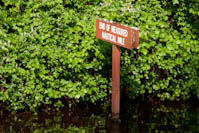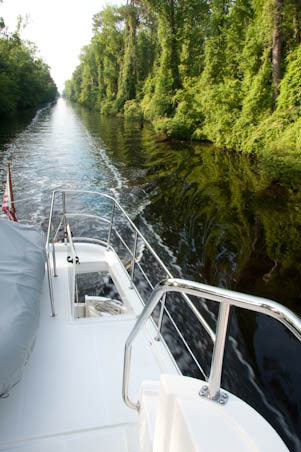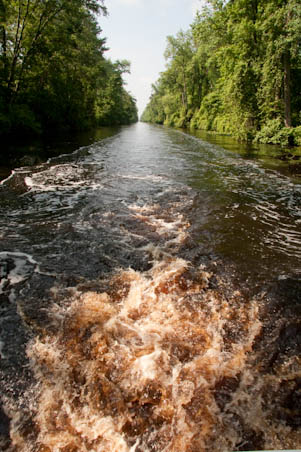 Our foamy little wake behind our boat exposes the, tannin rich, tea colored water. Not too much room to pass other vessels, especially barges, but we find the cut deep enough, even off center, to accomplish the task.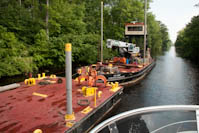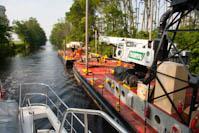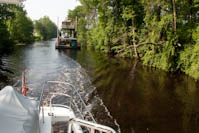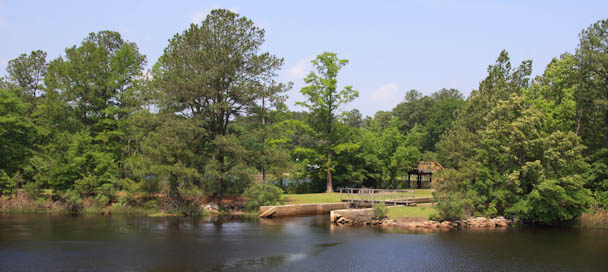 We tied up in the second lock, again behind Queen Ann's Revenge. This lock is the one we remembered that collects sea shells from boaters as they migrate north from the southern climes. In front of the lock's office there is a little sea shell garden. We didn't realize this was the lock until we were almost away from the wall so I ran inside, grabbed a shell and left it on the edge of the lock wall for the lock master who we told on our way out.