Day Trip to Bradenton Beach by Dinghy
Still at the Long Beach Anchorage (second day here). We took a long dinghy ride over to Anna Maria Island and Bradenton Beach for lunch. A cute beach community. We loved walking through town which was nicely decorated for the holidays. It's kind of strange being in Florida for the holidays. Having spent most of our lives in Michigan we are not used to the warm weather during the holidays. So, going to town to shop reminds us that it is actually December and in a few days will be Christmas.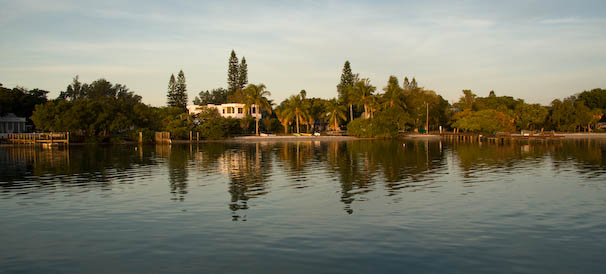 As we approached our anchorage the other day we passed another anchorage on the southern end of Anna Maria Island and spotted our friends Frank and Cindy on Peacekeeper. When we think of true blooded boating people the Staffe's are certainly tops on our list. Nicer people you will never meet. They are one of the contributors in our book. We met them our our first Loop, in Dowry Creek Marina in North Carolina. They were just preparing to start their Loop and they have a plan to live and travel on their boat for about ten years. We have run into them several times while on the water and hope to bump into them again soon.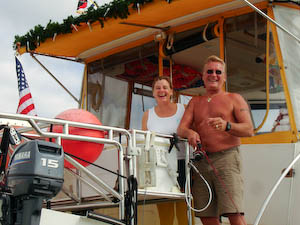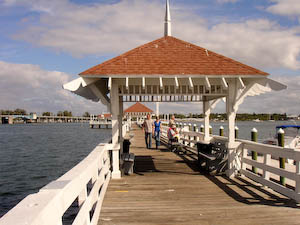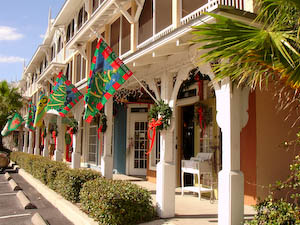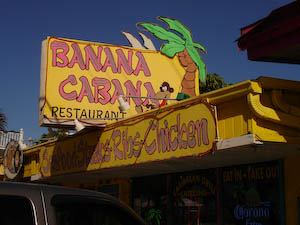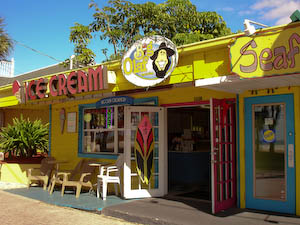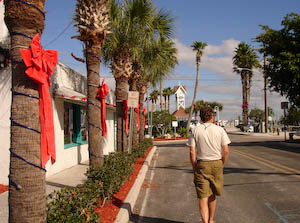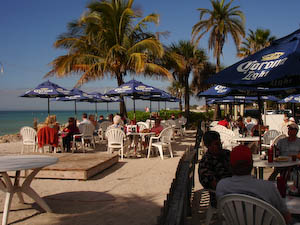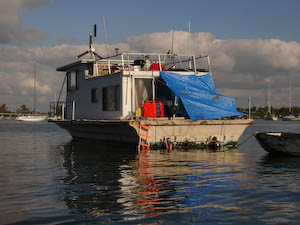 Just after tying up the dinghy we ran into this little fruit and vegetable stand. The quality of this produce was exceptional and Lisa is a real sucker for the fresh stuff.