Day One in the Hot and Steamy Dismal Swamp, NC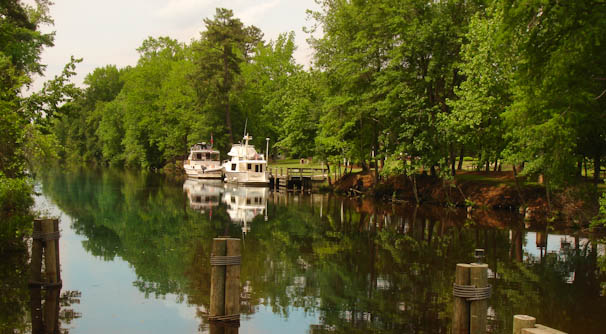 We left Elizabeth City this morning to go through the Elizabeth City Bridge and on to the Dismal Swamp State Park. There are locks at either side of the swamp with about an eight-foot elevation.
Early mapmakers described the swamp as a dismal and forbidding place. Our experience is quite the opposite, however if it were dark, cloudy and raining I could see howit might live up to that name.
The first reference to the Dismal Swamp appeared on a map in 1733. Thousands of enslaved African-Americans worked on the swamp canals and in the timber industry. We find it fascinating, lush with rich canopies of Red Maples lushly lining the waterway, as we slowly travel through the 14,344-acre state park.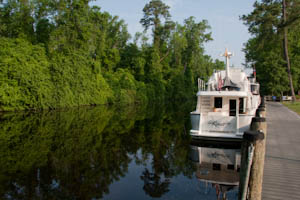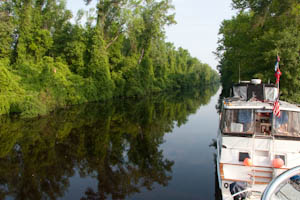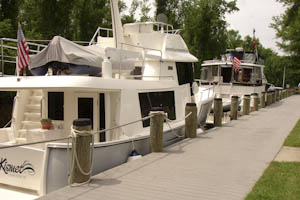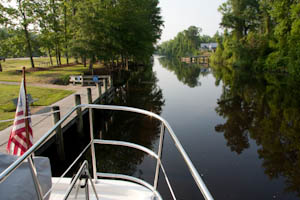 This time through we decided to take two days to traverse the canal and spent the night tied up to the free dock at the Visitor's Center. Only two boats here tonight we tied up right behind Hank and Ann on Queen Ann's Revenge, who we initially met at the AGLCA Fall Rendezvous in Joe Wheeler, Alabama and ran into again two days ago in Elizabeth City.
This was a great opportunity to get off the boat, stretch our legs on the nature trail, visit the Visitor's and Welcome Centers and have a Happy Hour with Hank and Ann on their boat.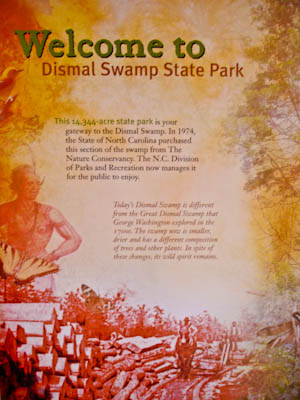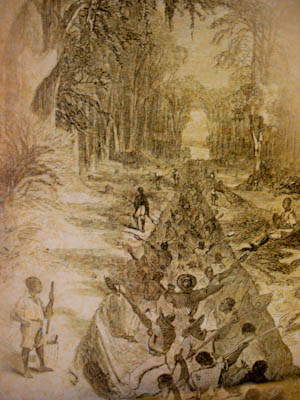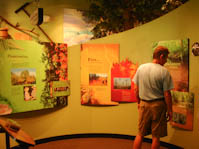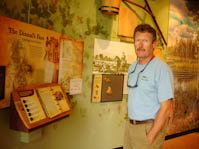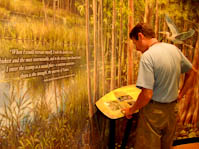 This is a display (below-left) of what black bear poop looks like. We're thinking… Meatballs?