Cumberland Island – Georgia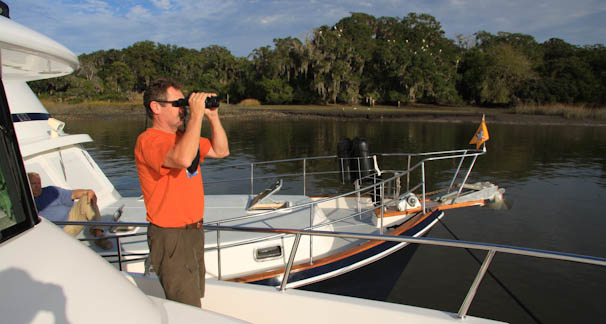 We arrived at Cumberland Island late in the afternoon but with time to relax and watch a "rookery" full of Great White Egrets and Wood Storks (see the tree, on shore to the right of Jim).
Only one other boat anchored with us tonight. We all enjoyed an amazing sunset and a corned beef and cabbage dinner on Kismet.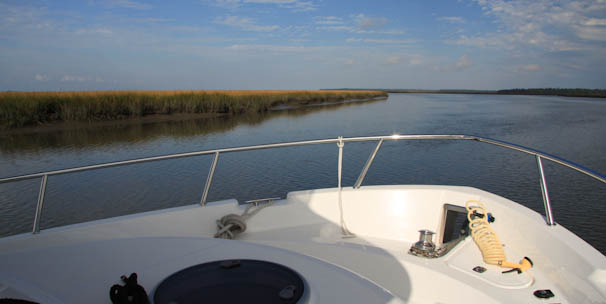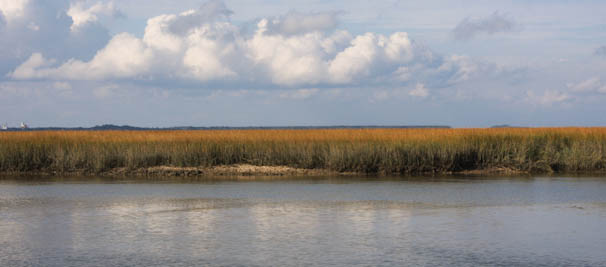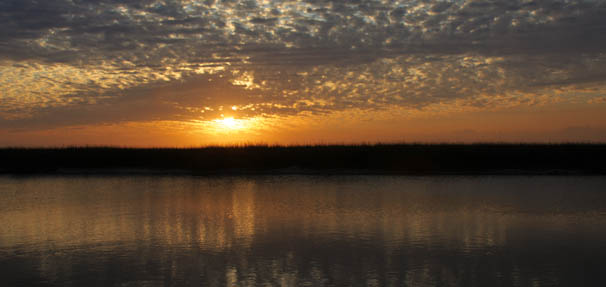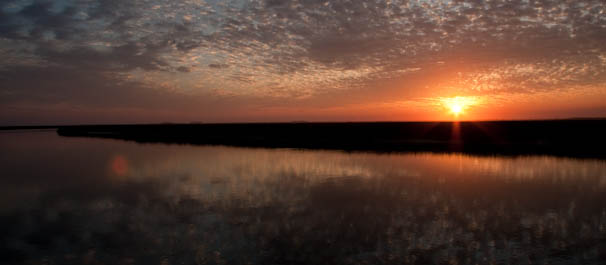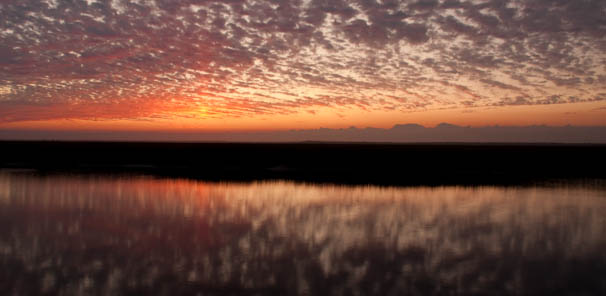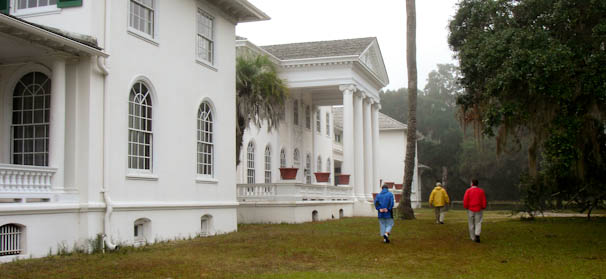 First thing in the morning we dropped our dinghy to go explore this part of the island which is just in front of the Plum Orchard Mansion, the mansion was a gift of Lucy Carnegie to one of her children as a wedding gift. Nice gift!!!
Last spring we had anchored in a spot north of here where we walked the trails back to the beach and salt marshes.We found Plum Orchard Mansion to be in extremely good condition for its remote location. We all tried to imagine what it might have been like to live in this impressive, turn of the twentieth century, mansion on this remote island when it was in its prime.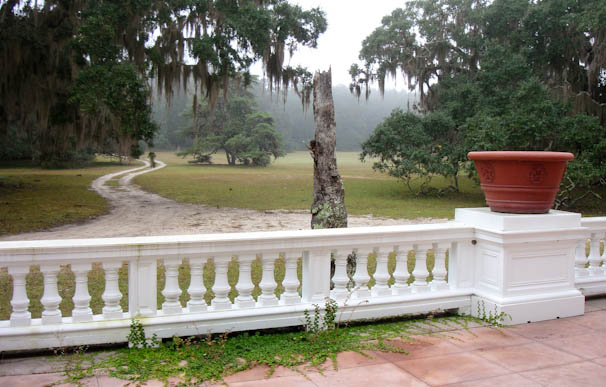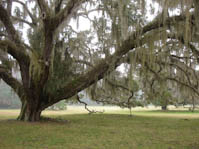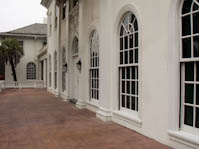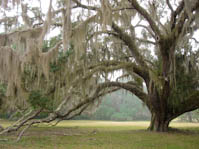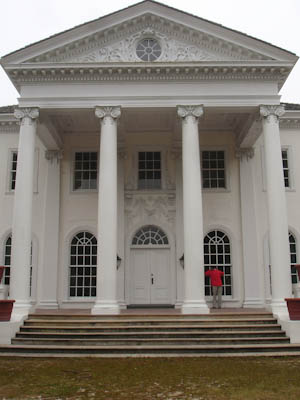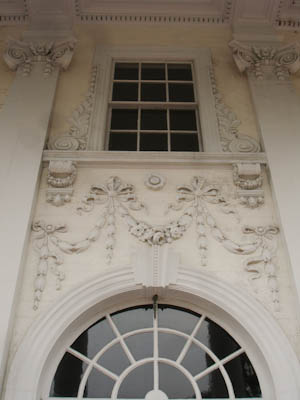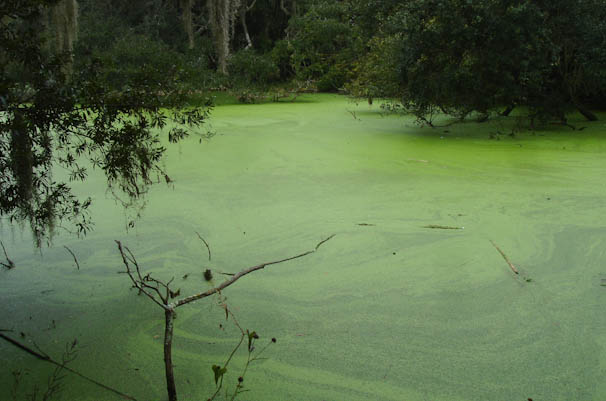 Louis said he saw an alligator by this swampy looking lagoon. I was glad I didn't know that while I was standing right next to it taking this picture.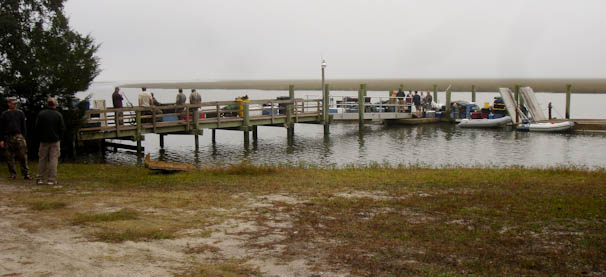 When we pulled our dinghies up to the public dock we met with a three-day managed hunt group of about 100 hunters. They were hunting wild boar and deer on the island. All of their gear was waiting on the dock to be picked up, along with the hunters, by the ferry boat. We arrived on the right day because during these hunts they close the island to the public for safety reasons.