Cruising Up the Historic Potomac River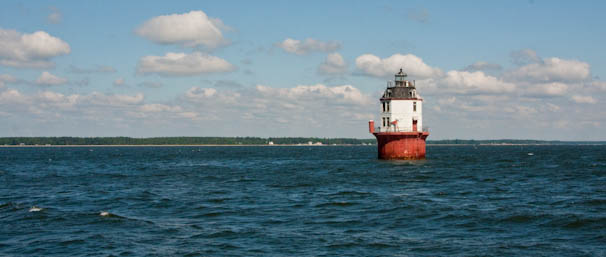 We'd been at dock so long we felt like kids at Christmas when it came time for our seven-day cruise up the historic Potomac River to Washington, DC, a 270 mile round trip. After cruising around Lookout Point, we spent our first night, after a short 40-mile day, anchored out in a cove off of Canoe Neck Creek. It was peaceful night surrounded by farm land, a dozen grazing deer and dramatic stormy skies.

Up early for the final 80-mile run to DC, what a perfect day. The Potomac River is about four miles wide at the Chesapeake and gradually narrows the closer one gets to Washington.

About 15 miles before setting our sights on Washington DC we see Mount Vernon (below) sitting perched on a bluff overlooking the Potomac and the Maryland countryside. One can almost picture George and Martha Washington sitting on the front porch watching us cruise by. A short while later the DC waterfront materializes with the familiar Washington, Jefferson and Lincoln Memorials in plan view. It's nice to finally arrive as this stop has been on our bucket list for a long time.