Cruising Down to Ottawa, Illinois
Our trip to Heritage Harbor in Ottawa was only 46 miles and took us eight-and-a-half hours. The weather has continued to be hot and sunny. We went through three locks total. The first lock was a piece of cake, easy in, easy out and no waiting. Locks two and three were another story. The tug and barge traffic had backed up some because of the lock and river closures we caught ourselves right in the middle of barges locking through in both locks. Between the two locks we spent at least three hours motoring around waiting for our turn. Although the flooding set some new river height records the debris on the water was not as bad as we thought it would be. We still had to be cautious, move slow and maneuver around logs and debris.
We enjoy talking to the lockmasters while waiting in a lock. They are always helpful and have a lot of information to share. Today we had a great chat with the lockmaster while we waited for the boats behind us to enter and get tied up.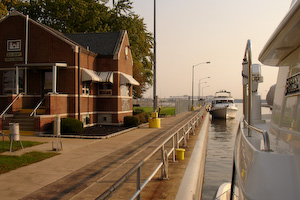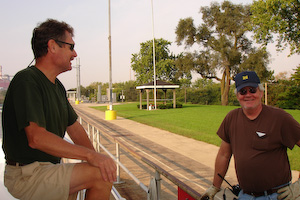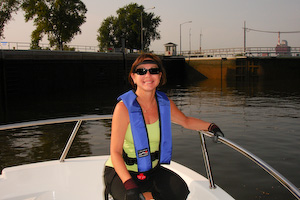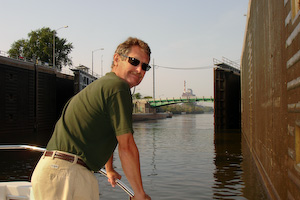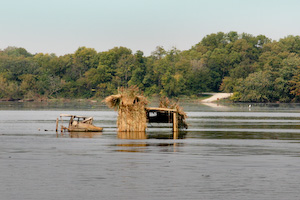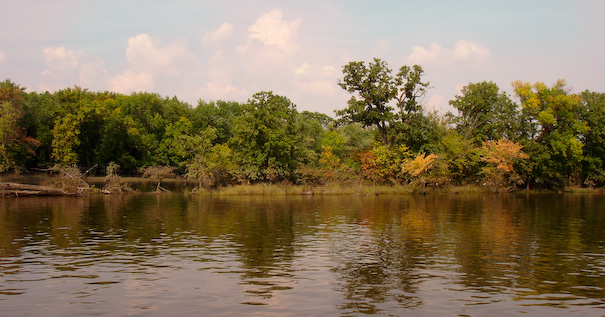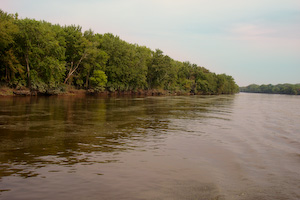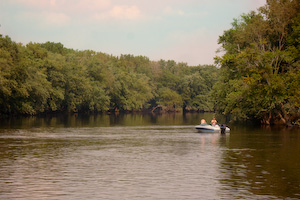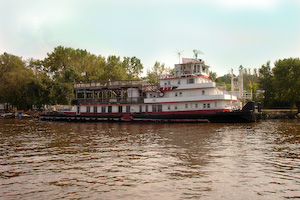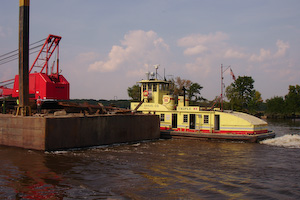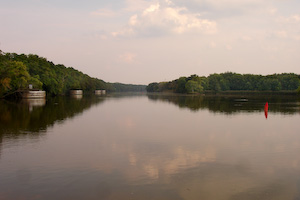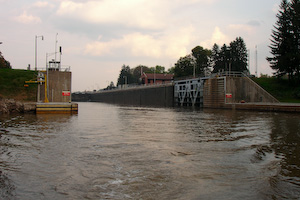 We arrived at Heritage Harbor just in time for Happy Hour with a gathering of Loopers from twenty different boats. Because of the river closures Heritage Harbor had become a temporary home for this large and growing Looper group. Some had been here as long as two weeks. The river was still closed south of us so we decided to spend the next day getting the boat cleaned, making a trip into town to the hardware and grocery store and listening for updates on the river conditions.