Crazy About the Blue Angels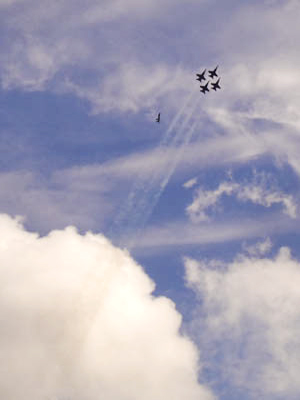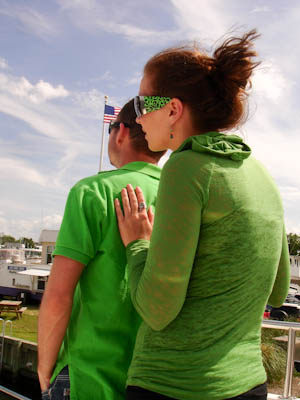 While formulating the plan to meet Sarah we found out that the Blue Angels would be the featured event during a Aviation Show, Saturday and Sunday, at the Patuxent River Naval Air Station. We love the Blue Angels and told Skyler that we had a surprise for them when they got here.

Well, little did we know that, Sarah is a Blue Angel junkie. She just cannot get enough of them. She has watched them at many venues in Michigan and knows all their routines and even has her own special names for their maneuvers. So, on Saturday we watched them from the boat at dock and Sunday we drove out to the Patuxent River to watch the show up close.
As you can see Sarah was glued to the binoculars pretty much the whole time.
As always the show was amazing giving us all chills as some of our finest pilots did drills that look absolutely impossible to all of us in the crowds below.