Crab is King in the "Watermen" Town of Tangier

On our way to the MTOA Rendezvous we planned an overnight stop at Tangier Island.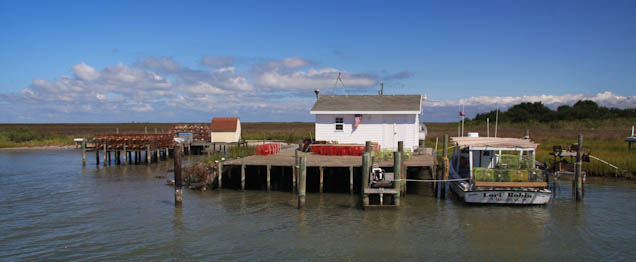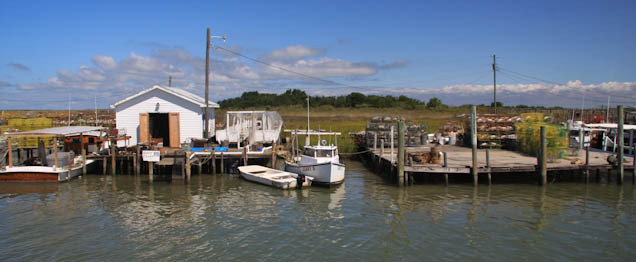 Tangier Island, Virginia is a set of low lying islands, first settled over 300 years ago, that sit off the Eastern Shore of the Chesapeake Bay. We had heard and read good things about this watermen (men and women who make their living fishing and crabbing on the Chesapeake Bay) town and because we had never been we needed to go. Tangier Island is not a resort town, it's a blue collar working town that has a lot a character and history and therefore represented a logical stop for Lisa and I.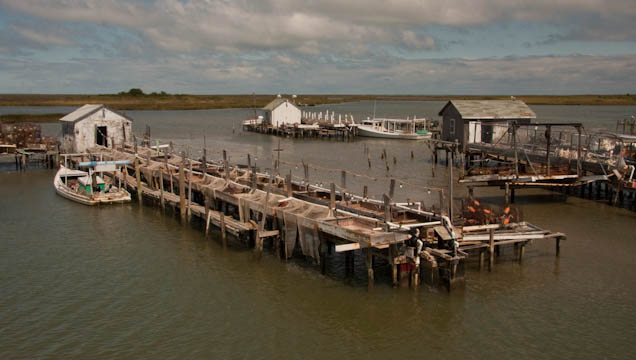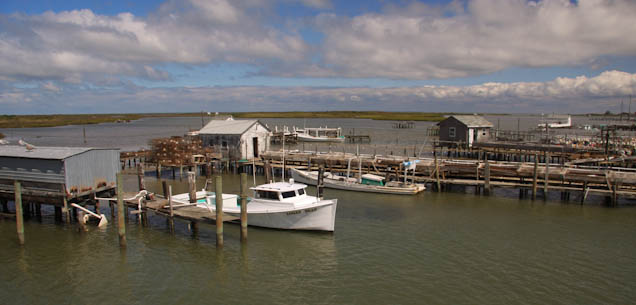 It's all about crabs, they are king here. Dotted along both sides of the channel entering Tangier Island are crabbing sheds, work stations, piles of crab pots and mostly small boats. The few restaurants they have all specialize in crabs and crab cakes so naturally we had to partake. We had the best crab cakes we've had since we've been in the Chesapeake Bay at Fisherman's Corner Restaurant.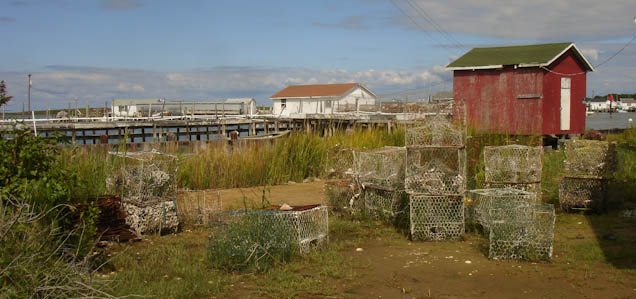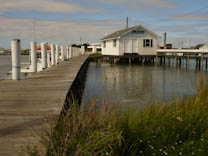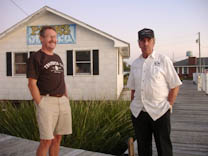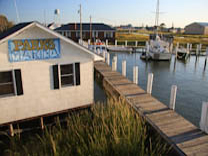 Besides the crab cakes, two other highlights of our visit were getting to know our harbormaster Milton Parks. Milton was born, raised and continues to live on the island and is the owner of the 40-year old Parks Marina. Milton greeted us upon arrival, helped with docking, offered to take us around the island and provided navigation guidance out of the narrow, shallow swift current channel. I think he liked Lisa. He asked her a couple of times "Do you like living on a boat honey?" I'm not sure but I think he's secretly hoping she'd say, "No" so that she'd stay on the island with him!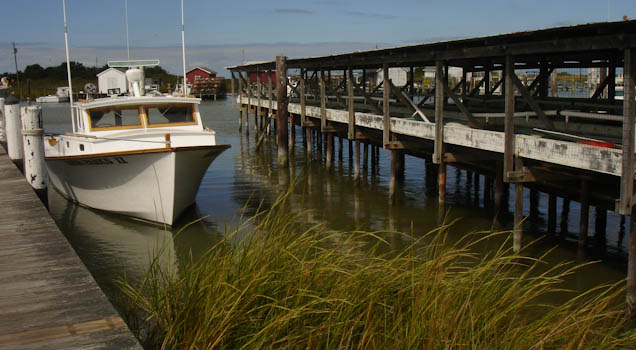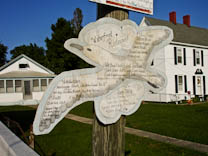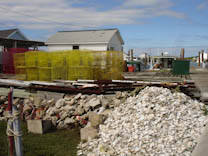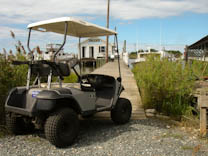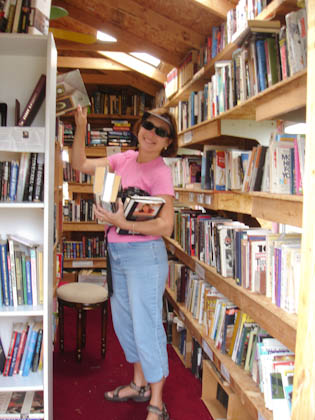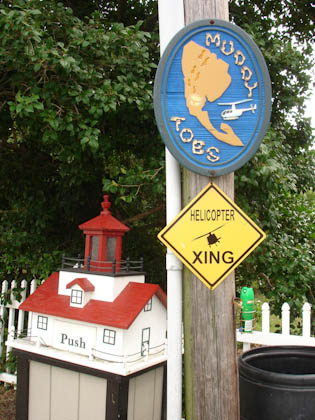 The other highlight was the Muddy Toes Library. This cute little library is a book exchange like no other. It's set up inside a six by ten-foot shed and has books stacked all the way to the ceiling and they are all free for the taking. Of all the library exchanges we've been to in our boating travels this was by in large the best. Great selection of current authors and topics
We'll be back!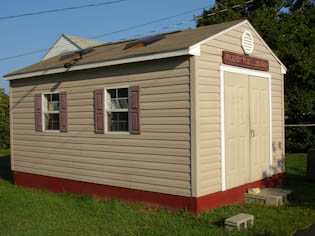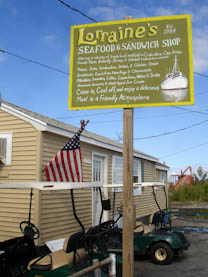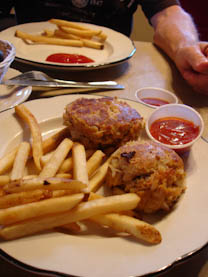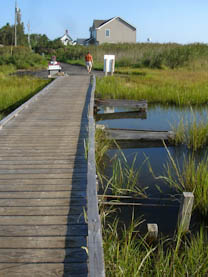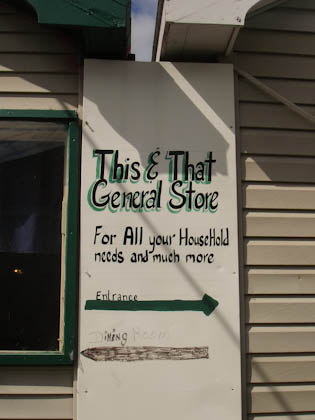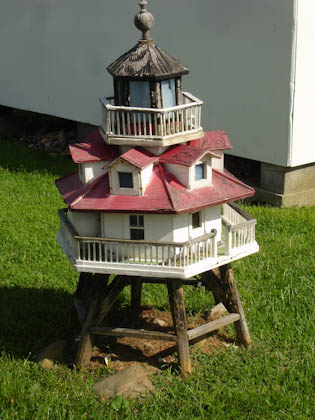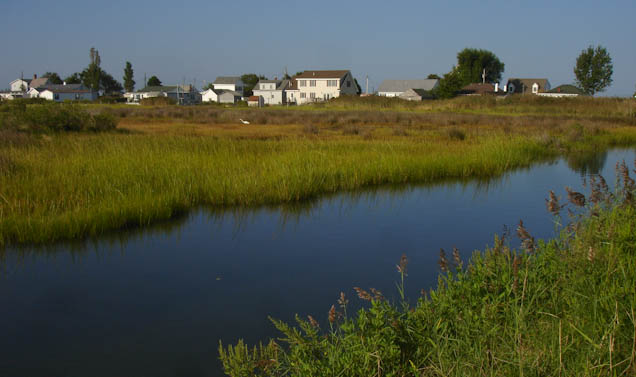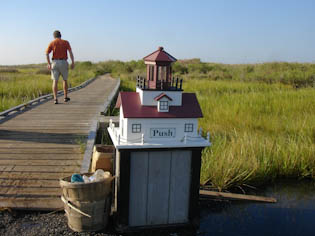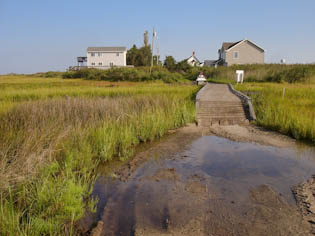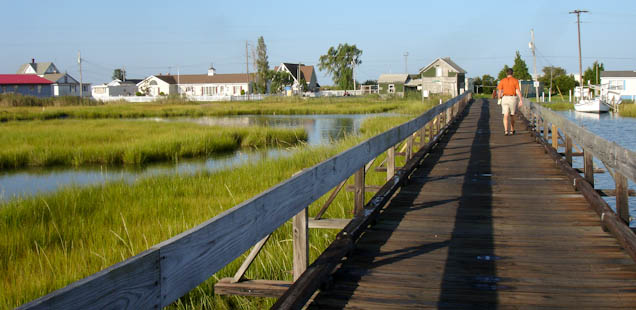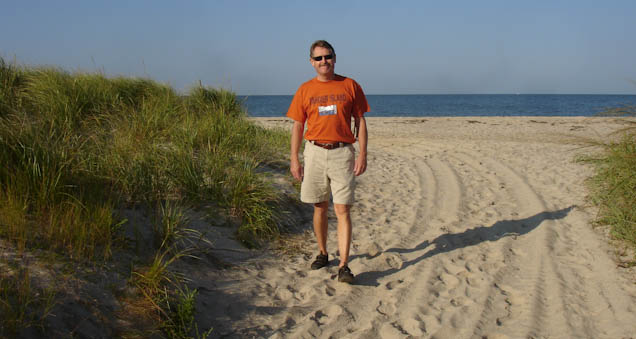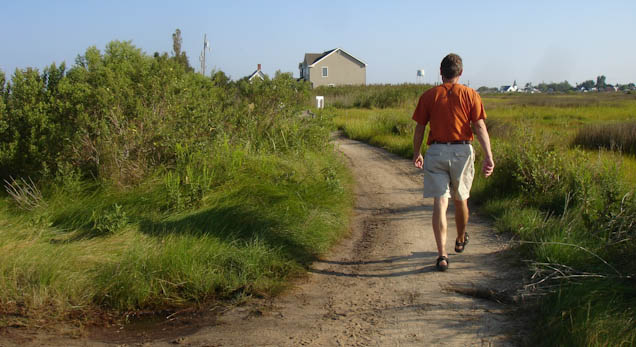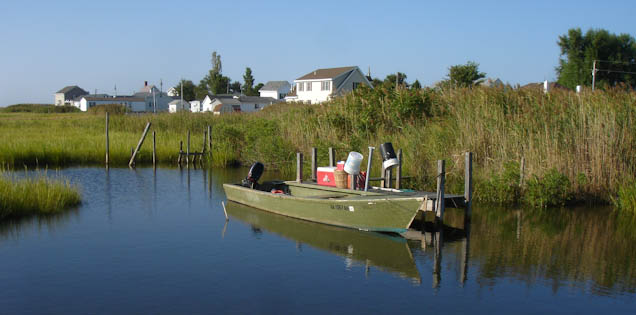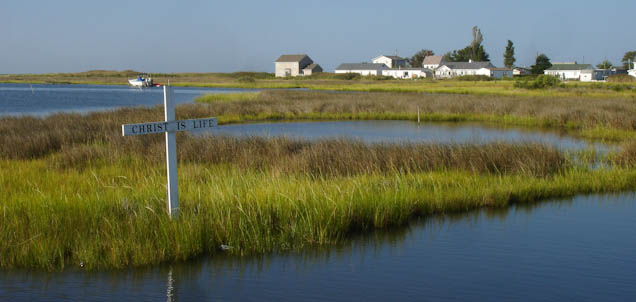 The was our sunset view tonight, off the back of Kismet tonight, looking back at the entrance to the channel of Tangier Island.