Jumping Head First into the Social Scene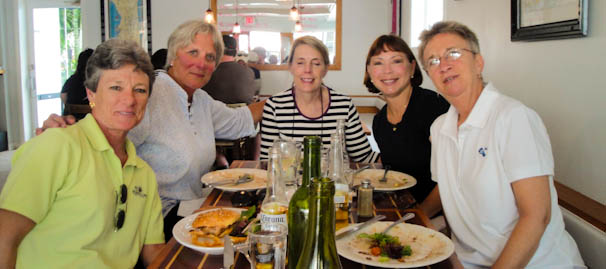 Louis and Diane drove down from Marathon, with their friends Reba (top-middle) and Jim (bottom-left), to pick us up for a shopping and lunch in downtown Key West. Lunch was at Black Fin where we met up with Karen and Donna, more friends of the Wade's (top front-left and right).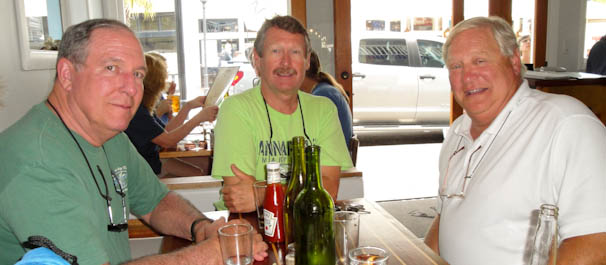 We bumped into the DeGrows (below-we met Bill and Mary a year ago in Palm Coast, Florida but they are actually live very near our homeport – Charlevoix, Michigan) during a morning walk. That encounter lead to a happy hour at their rental house on Stock Island and dinner at a favorite Mexican restaurant. We were joined with Ron and Bev, fellow Fathom owners that night as well as for dinner a week later at a favorite local Cuban restaurant, El Siboney. It's always great fun to visit with friends over a good meal.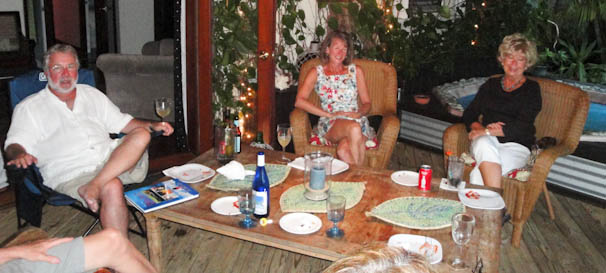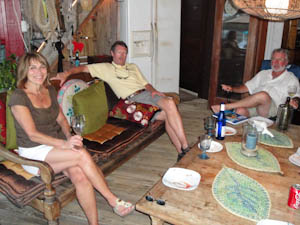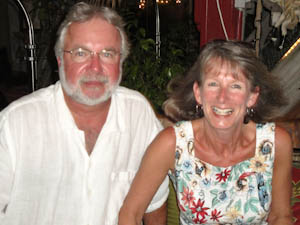 This same week I was walking the docks, in the big basin, here at Key West Harbour and met a woman who informed me they were having a sunset happy hour on their boat that evening and invited Lisa and I to come. Not wanting to miss a party we went, both curious to meet new people and to tour their 60-foot Florida Bay Coaster boat. Terry and Lois, the owners of Coconuts (their dinghy's name is Lime) were gracious hosts, we met some wonderful people, made some new Key West contacts and had a fun time. Boaters are very friendly people!