Chattanooga Choo Choo, Won't You Choo-Choo Me Home?
Once settled on the dock in Chattanooga we caught up with some old friends on Foreign Exchange, Golden Lily and Shore Thing for drinks and dinner at Sticky Fingers.

We enjoyed walking around this town.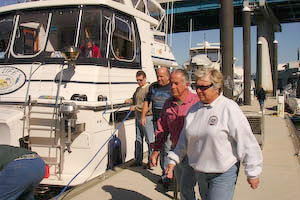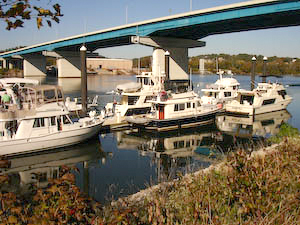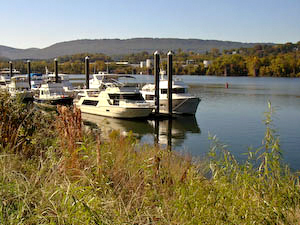 We found an art district which overlooked the river. It had a well done sculpture garden right on the edge of a cliff.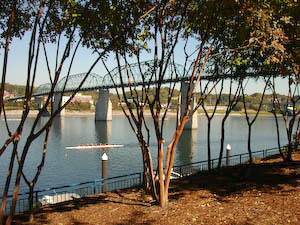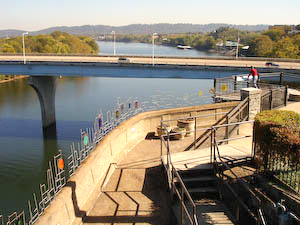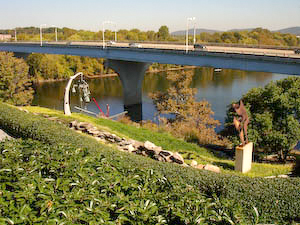 We spent most of Thursday at the Tennessee Aquarium. They have both a salt and fresh water display housed in two beautiful facilities that sit right on the banks of the river within walking distance from our marina. We loved the Whale and Dolphin movie we saw at the IMAX theatre and the penguins, seahorses, turtles, sharks, stingrays, the delicate butterflies and basically everything we saw at the aquarium exhibits.